There cannot be value in every stock, whether large cap or otherwise. Thus buying a stock cheap does not always translate into value buying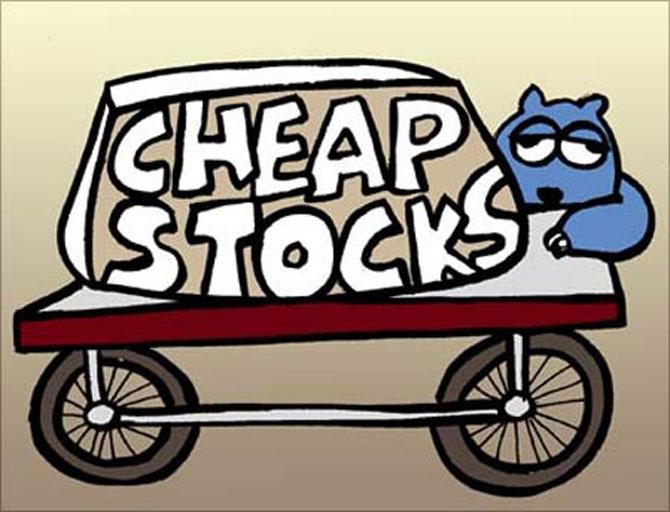 When stock markets are going up, it is almost too easy for both fund managers and investors. Their mettle is tested during bad times like in 2015 and, especially, 2016. More so, because during bad times, market experts say it is a good time to buy value stocks.
But, where does one get the cues about a good value stock. Going by year-on-year (y-o-y) performance, it's been tough for some of the best fund managers as well. On Wednesday, except one small scheme of ICICI Prudential with assets of Rs 4 crore – ICICI Prudential Advisor Series (very aggressive) – all large-cap schemes were in red on y-o-y basis.
The question is, where does one find value? In the past year, when the Sensex lost almost 15 per cent, BHEL, State Bank of India, Tata Steel, ONGC and ICICI Bank have all been down around 35 per cent. Is there value in all these stocks?
Market experts say that out of these five stocks, they would not invest immediately in at least three. While fund managers refused to give stock-specific comments, even their universal answer is no, there cannot be value in every stock, whether large cap or otherwise.
"In the same sector, two large-cap stocks are behaving completely differently. One cannot, therefore, take a call whether to buy indiscriminately and only because one is cheaper than the other," says a chief executive officer of a fund house who did not wish to be named.
Says Deven Choksey, managing director, KR Choksey Investment Managers: "One has to be discerning in this market. For a seasoned player, it may not be too difficult to pick stocks. For a retail or general investor, it is a challenging task."
He says the simplest way to start finding value, at this point in time, is looking at three crucial numbers — leverage, forex borrowing and track record of dividend payout. These three numbers would give an idea of the health of the company. "Once these three numbers look interesting, one can go deeper into the other numbers and management," adds Choksey.
Investment advisor Arun Kejriwal says one should not go into unchartered territories in such a market. He believes there is more value in buying stocks that one is comfortable with, and better still, has bought in the past or owns currently and has all the information that an investor needs to know about the company.
"Don't buy a stock which is down 50 per cent in one month. For all you know, it was up 70 per cent in the month before that and is still expensive. It makes better sense to buy stocks that you have bought before or own. With lower valuations, you can add to your portfolio. In other words, be comfortable," says Kejriwal.
Market experts say one of the best thing you can do in this market is not get overexcited. Yes, valuations seem great in case of many stocks, but one does not know how long this pain will continue. So, it is better to safe than sorry.
"Look at stocks that are growing steadily instead of ones that grow sporadically. Even if growth is slower, it does not matter. But, it reflects that the company is on the right direction," says a market player. And, divide your money in three-four parts and invest.
"There is no point in putting 100 per cent of your liquidity in a single stock at one time. There will be more opportunities in the coming days. Keep the powder dry for those opportunities," adds Kejriwal.
Of course, if you are uncomfortable about picking stocks, go for good mutual fund schemes. After all, there are many top schemes whose net asset values are down 25 per cent (y-o-y).
Illustration: Uttam Ghosh/Rediff.com