While going for a regular health check up is extremely important for leading a happy life, it is equally necessary not to overlook your credit health especially at a time when credit plays an essential role while taking major decisions like buying a house or a car.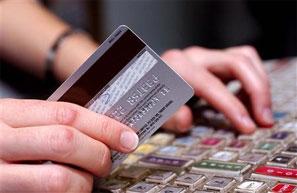 You may ask why it is necessary to maintain a well planned credit health strategy. Well it always come handy when you wish to avail loans, credit cards, or open a bank account, as well as other credit facilities.
First, a credit score speaks volumes about your character and your capacity. That is why it is implicitly agreed that these two attributions are the two most important C's of credit health. If you are responsible in handling your finances, it automatically reflects on your credit report and vice versa.
You credit score is collated by credit bureaux like Cibil and Equifax and they gather your credit data using both qualitative and quantitative measures. Quantitatively, it is basically the data furnishers like banks, credit card companies with whom you have had a history of financial transaction. And qualitatively, it is the subjective factors mainly – Character, Capacity, Capital, Collateral and Conditions.
Through these two assessment techniques, credit bureaus can collect all your information that they need to prepare your credit report. Hence, you can see that a lot depends on your history of loan repayments and defaults, credit card bills, etc.
Another thing to keep in mind is that bankers and lenders always check with credit bureaux about your credit report whenever you apply for car loans, house loans, credit cards, telephone communication.
If you score well in your credit report with anything between 700 and 900 points, your loan demand will be easily processed and approved. Moreover, banks generally offer lower rates of interest to those who have a healthy credit score. Therefore, a good credit report means saving more money.
And it's not just loans and credit cards, a good credit health can help you to further your career also. Wondering how? Well if you apply for a job that requires you to handle company cash and overlook other financial aspects, then in most cases, you will have to agree to allow the company to have a look at your credit history. Logic is very simple, if you are careless about your own money, then you cannot be expected to be responsible with company cash.
Powered by


Credit Sudhaar is focused on providing assistance to individuals with low credit points through their specialised services and technical approach. They have a devoted group of professionals who are expert in the field of credit enhancement and thus render valuable services to its esteemed group of customers.