The interface allows you to add multiple banks and transfer money, even between payment wallets, for a fraction of existing costs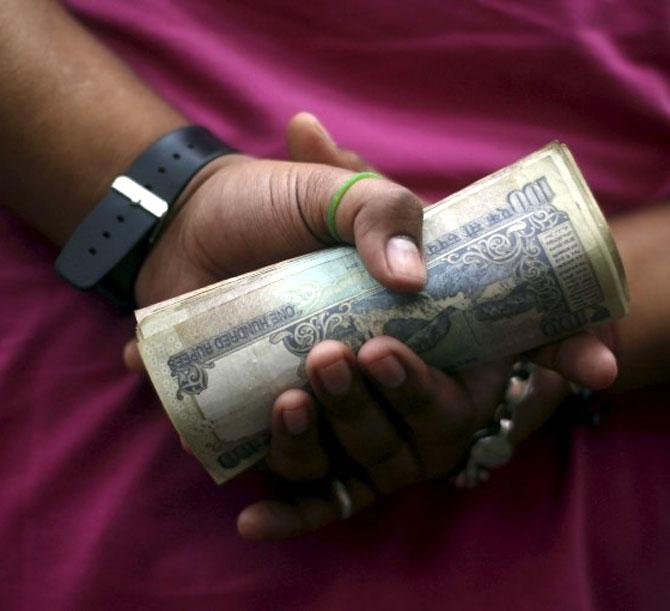 Want to check whether your friend or colleague wants to return the money you had loaned him? Send an SMS to his bank with a request for payment. The SMS will be forwarded to the friend or colleague and if he approves, the bank will pay.
The Unified Payment Interface (UPI), launched last week in association with 21 banks, is expected to make some cutting-edge changes, such as the one mentioned above.
Today, there are a number of options as far as transferring money goes; these are some new changes that will simplify life to a great extent.
Now, there is the Immediate Payment Service (IMPS) that helps transfer a particular amount immediately, and of course, payment wallets that let you pay at a merchant store by scanning a Quick Response (QR) Code by using a smartphone. Banking has already shifted to your smartphone with feature-rich apps.
"Digital payments have been growing quickly in the country, but they are still a fraction of the overall payments. Most of the high-frequency small transactions are still in cash.
The ease and convenience UPI offers will help individuals prefer to pay their maids, milkman, newspaper vendor, etc, digitally than in cash," says Sangram Singh, senior vice-president and head-cards & merchant acquiring business at Axis Bank.
UPI is also the first of its kind system that will bring different financial institutions on one platform.
"In other parts of the world, such systems exist but on a very small scale. Say, two banks tie up to offer such a platform. In India, it's being done at a national level across financial institutions. It's unique to India that an individual can use one app to transfer money using any bank account," says A P Hota, managing director and chief executive officer at National Payments Corporation of India.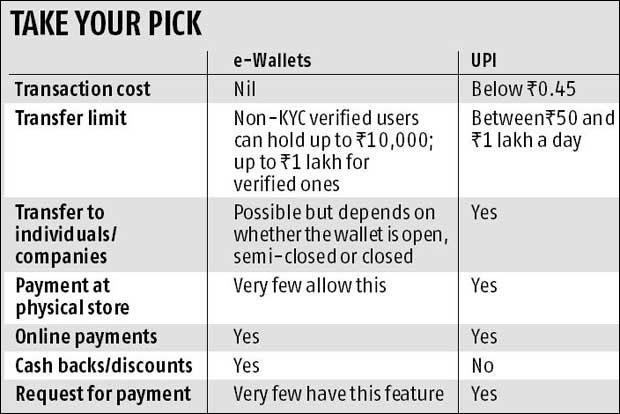 What's makes UPI different?
At present, if a person wants to transfer money, he needs the account number and IFSC code of the receiver. Then, he will need to add the other person as a beneficiary. For credit card transfer, you need the card number.
With UPI, an individual only needs make a unique virtual private address (VPA), simpler than signing up for an e-mail. If you are a bank customer, your VPA can be created like xyz@abank. If an individual wants to make a payment to her maid, she can simply type the VPA and initiate a transfer.
"Few people remember their card numbers, account numbers and NEFT codes offhand. But the UPI address is easier to remember," says Ritesh Pai, senior president and country head-digital banking, YES Bank.
Pai also points out that until now it was not possible to send a request for money by using a banking channel. With UPI, it's possible. Once you receive a request for payment and approve it, the money is transferred instantly.
Bankers expect that this simplicity of payments will lead to more people using UPI for all kinds of payments, thereby reducing cash transactions.
"Today, many find bank visits cumbersome. With UPI we will feel the same about visiting an ATM," says Singh. He thinks that within six months of all banks joining the platform, there will be a meaningful decline in mall cash transactions.
Works across all channels
The current payments systems in the country work in silos. For example, if you want to transfer money from one wallet to another, it's not possible. With UPI, such transactions also will become possible as it expands from banks to other financial intermediaries.
It's even possible with UPI to download an app of one bank without being its customer and make transactions using a different bank. For example, you can download an Axis Bank UPI app without being its customer. If your bank is already part of the UPI, say Union Bank of India, you can start transacting with its account details.
When a person is adding his other bank accounts in the app, he doesn't even need to know their details. The registered mobile number is mapped to the UPI. Once you enter the name of the bank you wish to add, it automatically shows the account number of that bank. After authentication, it can be easily added.
UPI transactions are already low cost (less than Rs 0.45 for each). Once all financial institutions are part of the system, the cost of transactions would come down further.
Better security
If you are worried about the security aspect, relax. UPI authenticates every transaction by using a mobile PIN. Pai says its security features are better than those used by many banks today.