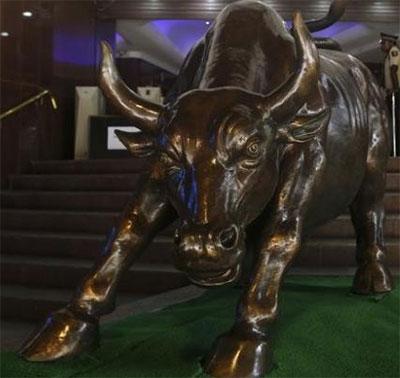 I am no soothsayer on the direction of the market, economy, interest rates, current account deficit or core infrastructure performance. All I can claim is the modest ability to comprehend the basic quarterly numbers reported by companies.
This limited prism has generated a few instances of corporate performances in the first quarter of the current financial year that could be considered encouraging.
Phillips Carbon Black: The company had been stuck in a revenue groove for the past many quarters - a revenue range of Rs 50 crore across five quarters, which could have been largely a result of moderating realisations.
What I like is that the company, stuck in a corresponding Ebitda (earnings before interest, taxes, depreciation and amortisation) groove of between Rs 42 crore and Rs 48 crore for four quarters, finally reported a breakout - Rs 56.5 crore during the first quarter of the current financial year with an Ebitda margin of 12 per cent, compared to 9.4 per cent in the immediate preceding quarter.
The health improvement was validated by interest outflow – virtually halving from a five-quarter peak of Rs 23.4 crore to Rs 12.8 crore during the quarter just ended. This translates into an interest cover in excess of four, compared to an interest cover of less than two during the first quarter of the past financial year.
Market capitalisation: Rs 871 crore.

APL Apollo Tubes: I can't stop gushing about this company. The economy might be sluggish but APL appears to have discovered its sweet spot, adequately protected from competition.
Consider: Revenues grew only two quarters in four (due to a decline in steel prices reflecting in its end realisations) but EBDT (earnings before depreciation and tax) has grown every single quarter - from Rs 49 crore to Rs 63 crore to Rs 65 crore to Rs 79 crore to Rs 81 crore.
I often turn to my trusted confidante (interest outflow) for validation and in this case it sends out a confirmatory signal: interest outflow has been steady at Rs 18 crore in the past three quarters.
A rising interest cover (five per cent-plus in the last quarter) indicates this is a dynamic proxy of a modern India, whether the country's GDP grows seven per cent or eight per cent.
Market capitalisation: Rs 2,232 crore.
Polyplex Corporation: An absolutely outstanding performance from this packaging films company. This firm had often been hostaged by volatile raw material prices, inspiring the comment that this was no more than a raw material play.
The last quarter has had a number of analysts re-thinking: even as crude oil prices revived, the company reported an absolutely stunner of a quarter: from an aggregate net loss of Rs 33 crore-plus in three successive quarters to a net profit of Rs 62.7 crore (after minority interest) in a single quarter during the current financial year.
And, if that is not enough, there is take-your-break-away interest cover of around 15 for the quarter under review.
Precisely the kind of performance that tells me it should be mandatory for such outlier companies to report reasons for their outperformance for a better understanding of whether a majority of this increase was derived from inventory profits or is a reflection of a deeper transformation.
Market capitalisation: Rs 924 crore.
Mudar Patherya is a stock market writer, tracking corporate earnings and investor psychology to gauge where markets are not headed