While 2017 was a record year for private equity investments in India after $23.5 billion in 660 deals, 2018 too has begun with a bang.
T E Narasimhan adds colour to how the PE investment cookie shaped up in the first three months of this financial year.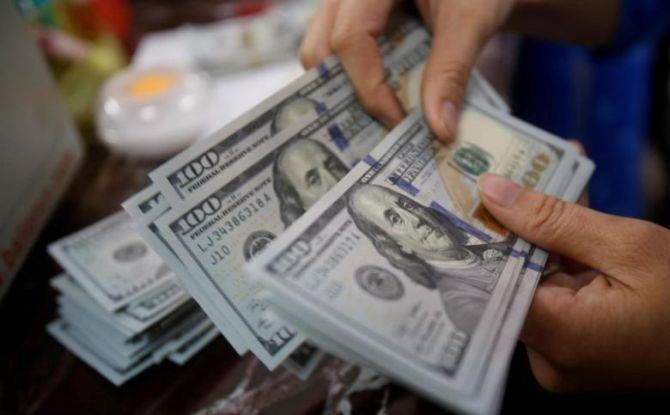 Private equity (PE) firms have invested a record $8.2 billion in 158 deals during the quarter ended June 2018, a 60 per cent rise from $5.1 billion in 153 transactions a year ago.
According to data from Venture Intelligence, the investment amount in the second quarter of 2018 was 112 per cent higher than the previous quarter's $3.9 billion in 157 transactions.
These figures include venture capital investments, but exclude PE investments in real estate.
The latest quarter witnessed 24 PE investments worth $100 million, accounting for almost 83 per cent of the total investment value during the period, against 10 such transactions in the year-ago period.
Of these, 12 investments were more than $200 million each, accounting for 64 per cent of the total value, compared to seven such investments in the same period last year.
The latest figures take the total PE investments in the first half of 2018 to $12.4 billion in 315 deals, a figure similar to that recorded in the first half of 2017 (358 transactions).
2017 was a record year for PE investments in India after $23.5 billion in 660 deals.
The biggest PE deals reported during the second quarter included the investment by Partners Group in outsourced IT product development firm Global Logic, through a secondary purchase from Apax Partners, for about $960 million, followed by Temasek's contribution of about $760 million to the buyout of Larsen & Toubro's electrical and automation business by Schneider Electric.
IT & ITeS companies accounted for 31 per cent of the PE investment pie ($2.6 billion in 83 deals), led by the Global Logic deal, and included Temasek's $250 million investment in IT services firm UST Global.
Internet and mobile companies -- Paytm E-Commerce ($450 million); Policy Bazaar ($236 million) and Swiggy ($210 million) -- were among the top 5 PE investments in technology during April-June 2018.
Manufacturing companies, led by the L&T's electrical and automation business, constituted 16 per cent of the pie at $1.3 billion in seven deals).
Healthcare and life sciences companies, led by ChrysCapital's $350 million investment in Mankind Pharma, accounted for 12 per cent and energy companies, led by Greenko Group, 10 per cent.
The share of companies in the banking, financial services and insurance space slipped to less than 10 per cent during the second quarter of 2018, despite attracting four investments of over $100 million -- in IARC; AU Small Finance Bank; IndiaFirst Life Insurance and India Infoline Wealth.
"This shows confidence returning among investors for the Indian PE asset class, and in the macro environment," according to Arun Natarajan, CEO, Venture Intelligence.
Photograph: Reuters