The 67 per cent drop in oil prices in 1985 and 1986 was followed by a global boom.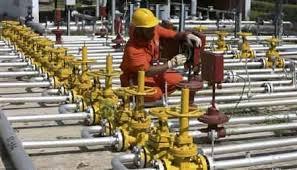 A sharp plunge in oil prices is likely to transfer $1.5 trillion of wealth to consumers, bringing the US back as global growth engine while India is the most promising story among emerging markets, says a study.
India may outsmart China in terms of growth rate in a few years, global analytics and information services major IHS said in Davos on the first day of WEF annual meeting.
Overall, the Brazil, Russia, India, China and South Africa gap has widened as developed economies are taking the lead.
"With many of today's economic trends reminiscent of the 1980s and 1990s, we are looking at a 'Back to the Future' scenario for the global economy," IHS Chief Economist Nariman Behravesh said.
"Once again the US is a locomotive of global growth, the dollar is resurgent and US oil production is set to be the highest in the world," he said at the World Economic Forum in Davos, Switzerland.
"Everyone right now is talking about the impact of the oil price plunge," Behravesh said.
"While clear winners and losers are being created, the net effect will be positive as roughly $1.5 trillion in wealth is transferred from producers of oil to consumers of it.
"This will translate to an additional 0.3 to 0.5 percentage point to world growth".
The 67 per cent drop in oil prices in 1985 and 1986 was followed by a global boom.
While three decades later the global environment is different, and a boom may not be in the offing, the big drop in oil prices will help growth.
"Despite multiple divergent trends, global growth is likely to accelerate a little in 2015," he said.
"Falling oil prices and more stimuli from key central banks will boost global growth in 2015 to 3 per cent from 2.7 per cent in 2014," IHS said.
On BRICS, IHS said the divergence in the performance of the big emerging markets is getting wider.
IHS expects the Russian economy to contract by 4 per cent this year and the moribund state of the Brazilian economy will continue.
On the other hand, growth prospects in emerging markets such as India, Indonesia, Poland and Turkey look bright.
"India in particular looks very promising, with growth rates that could exceed that of China in the next few years," it added.
The US growth will remain solid, despite weakness in other parts of the world and plummeting oil prices.
The US economy should be able to grow by 3 per cent in 2015 without too much trouble. "Strong domestic demand growth will, as it has in the past, provide a strong foundation and buffer for the US economy," Behravesh said.
Greece exiting the euro zone is a low-probability scenario and even if it happens, it would not derail the region's recovery.
Nevertheless, euro zone growth in 2015 will only be a lackluster 1.4 per cent.