There's a straightforward relationship between economic activity and power consumption. If economic activity increases, so does power consumption.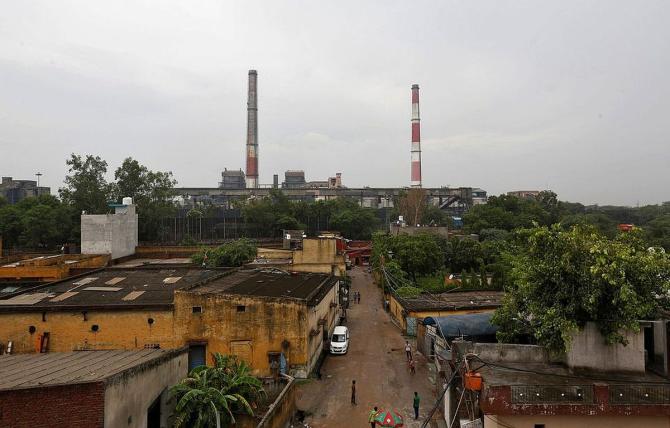 Since the latest GDP (gross domestic product) data indicates India's growth rates exceeded expectations in the second half if the 2022-23 financial year (H2FY23) and GDP estimates of FY24 are strong, we would expect power consumption to rise as indeed it has.
There is also a direct relationship between power consumption and National Thermal Power Corporation or NTPC's results since the public sector undertaking (PSU) is the largest power generator in India.
The firm reported a strong performance in FY23.
In Q4FY23, the company had 7 per cent year-on-year (YoY) growth in adjusted profit after tax (PAT) to Rs 4,900 crore (standalone) which gelled with generation growth of 7.6 per cent YoY.
Firm's earnings before interest, tax, depreciation and amortisation (Ebitda) for Q4 came in at Rs 11,900 crore, up 5.5 per cent YoY.
On a consolidated basis, NTPC has commercialised about 4 GW (giga-watt) of new capacity, including about 1.3 GW of renewable capacity in FY23.
Coal plant availability factor (PAF) and plant load factor (PLF) for the year stood at 92.6 per cent and 75.9 per cent, respectively, which was a sharp improvement over 88.8 per cent and 70.9 per cent, respectively, in FY22.
The production from captive mines stood at 20.23 MT (million tonnes) – up 49 per cent YoY. NTPC has about 10 GW of thermal and about 17 GW of renewable energy (RE) projects under construction, which are expected to be commercialised over the next 3-4 years.
At standalone level, NTPC saw a generation growth of 11 per cent YoY in FY23. The coal PLF of 76 per cent improved to levels not seen since FY19 while PAF of 92.6 per cent was also the best in several years.
The capacity addition takes the total capacity to 72 GW.
The company is also expected to tender for the majority of the 6 GW of thermal power projects bid out in FY24.
Fuel costs increased during the year on account of higher coal imports and imported coal accounted for 6.5 per cent of total coal requirement in FY23 compared to 1.2 per cent in FY22.
NTPC is looking to monetise its RE assets through an initial public offering spinning off the subsidiary, or via strategic stake sale.
Given its proven capability, it could ramp up thermal PLF to 90 per cent levels as it has done it previously.
NTPC has also signed a non-binding MoU (Memorandum of Understanding) for a hydrogen project and it hopes to transition to a balanced portfolio of 45 per cent renewables, 47 per cent thermal, and 8 per cent others by FY32.
Apart from thermal leadership, NTPC may also be poised for leadership in renewables, given the visible pipeline of RE projects won and its competitive advantage in raising debt (at around 6 per cent which is cheaper than competitors) and economies of scale.
The planned green hydrogen hub in Andhra Pradesh would give it exposure across hydrogen as well as solar and wind.
The PSU is better insulated than most power companies from issues in coal supplies and pricing volatility.
It has captive mines and fuel supply agreements with Coal India.
However, there is the endemic issue of late payments and high receivables across the power sector.
State level discoms (distribution companies) tend to run at major losses, and the sector depends on periodic bailouts.
The stock paid a predictable and significant dividend (over Rs 7 per share in FY23).
Many analysts have 'buy' ratings and SOTP (sum of the parts) valuations yield consensus targets in the Rs 200-plus zone, for the stock that hit a 52-week high of Rs 184.30 before closing at Rs 182.05 (up 2.62 per cent) on the BSE on Thursday.
According to Bloomberg, all 20 analysts polled since May have a 'buy'/'add'/'overweight' rating on the stock.
Their average target price is Rs 206.42.