In December 2016, RBI had granted additional 60 days for repayment of certain loans
With disruptive influence at local level continuing to impact repayments, the Microfinance Institution Network (MFIN), the representative body for microfinance institutions (MFIs), is looking to seek six-month extension of repayment tenure for loans stuck on account of demonetisation.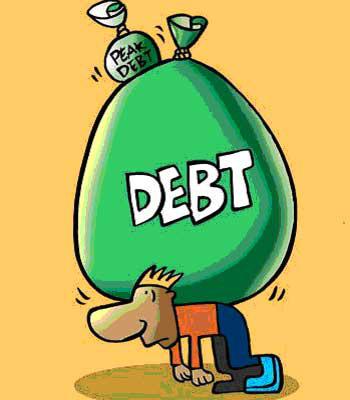 Earlier, MFIN had sought three months extension from the Reserve Bank of India (RBI).
In December 2016, RBI had granted additional 60 days for repayment of certain loans, including microfinance loans, which were due between November 1 and December 31.
Later, it extended the repayment tenure by another 30 days, giving farmers a window of about 90 days extra to repay loans due within the stipulated period.
Now, with 90 day's extension period expiring in the last one and two months, a large chunk of borrowers are feared to be tagged as non-creditworthy by credit bureaus.
Further, MFIs would have to factor in large chunks of NPA in their books.
Buzz of loan waiver has severely impacted microfinance repayments in Uttar Pradesh, Maharashtra, Uttarakhand, Madhya Pradesh and Karnataka.
The spill-over effect is felt elsewhere too. In its recent rating which revised rating outlook of Janalakshmi Microfinance to negative from stable, ICRA said, Tamil Nadu and West Bengal , which constituted 25.2 per cent of the total portfolio of Janalakshmi as on January 31, registered a sharp decline in collection efficiency after December.
"We made a request for an extension of tenure for certain loans hit by demonetisation. It is not exactly restructuring. For example, if loan tenure is twelve-month, it could be extended to fifteen months. We have requested for three months, but we may ask it for six months," said Ratna Viswanathan. chief executive officer, MFIN.
Microfinance loans collection has come down to around 85 per cent, against nearly 99 per cent prior to demonetisation.
"Collections are down to around 85 per cent, mainly on account of elections in certain states, particularly in western UP. Ground-level political situation is affection collection. We expect collections to improve by the end of March," said Viswanathan.
According to data from MFIN Micrometer, the portfolio at risk (PAR), increased from about half per cent in the previous quarters to about 7.52 per cent at the end of third quarter of financial year 2017.
Earlier this month, ratings agency ICRA had cut rating outlook for Janalakshmi Financial Services and Satin Credit Care from stable to negative.
ICRA had said the adverse impact of demonetisation and increasing political interference in some states had led collection efficiency to dip to 78 per cent around January 2017 from about 98 per cent in September 2016.
Illustration: Uttam Ghosh/Reuters