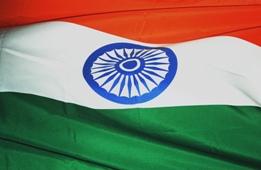 In what could be termed as a relief for India Inc, a top government official said on Monday the government does not wish to make corporate social responsibility spends mandatory, but will instead come out with 'flexible', 'directional' guidelines.

"There is no way government wants to mandate it. If we make it mandatory there can be thousand and one ways to bypass it," corporate affairs secretary D K Mittal said at a meeting organised by the Bombay Chamber of Commerce and Industry on CSR, in Mumbai.

The government will come out with 'forward looking' CSR spend guidelines, he said, adding, "It will be only directional and not mandatory. We want it to be flexible. But once the new norms are in, firms will have to disclose their CSR spends or non-spending.

"Like elsewhere, we want the new companies bill to include the CSR code and we want the corporates to mandatorily disclose in their annual reports the codes which they adhere to or do not adhere to," Mittal said.

The top bureaucrat's comments are diagonally opposite to the opinion expressed by corporate affairs minister Murli Deora who had favoured making the allocation of 2 per cent of net profit for CSR mandatory.

To the question what difference guidelines would make if CSR was not going to be made mandatory, he
said the new bill would make the whole process more transparent. The new companies bill would be tabled in the monsoon session.
The 2 per cent compulsory CSR spend proposal, mooted by Deora's predecessor Salman Khurshid, had sparked off an intense debate, with majority of corporates favouring voluntary CSR spend.
Mittal said the new companies bill will give directions towards CSR spends for companies but will not be 'prescriptive'.
"We are going to oversee from the government what you are doing in CSR. It has to be more of a reporting," he said, adding that it would give a perspective of CSR spend by various companies.
Ministry is through with the draft guidelines, and will soon be putting it up for comments from the public, he said.
Mittal also made a strong pitch for an annual compilation of the CSR scenario based on the reporting done by corporates individually, and said bodies like  the recently announced National Foundation for CSR can help in this.
Mittal also said the National Foundation for CSR will meet with the corporates next week and would put before them the government's idea of companies sponsoring the poorest districts in the country.
Giving out the ministry's expectations from corporates, he said, "CSR has to be an integral part of the business strategy. It cannot be a part of the bottomline, it has to be a part of topline."