Detergent to chemicals major Nirma Ltd is planning to tap into its own funds and raise debt to fund its Rs 5,652 crore acquisition of Glenmark Life Sciences.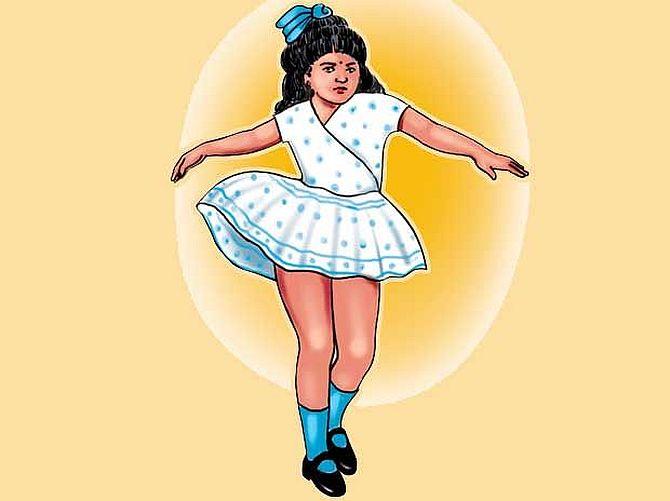 The firm has roped in BCG and KPMG to advise it on the fundraising options for the acquisition.
The company had earlier informed banks that it would raise Rs 5,000 crore to Rs 7,000 crore in the current financial year for the acquisition.
Bankers said the company will rely on its funds and future GLS dividend to repay its debt for acquisition.
The company has cash of Rs 800 crore on a standalone basis.
Nirma's liquidity position is expected to remain strong in the ongoing financial year as it expects cash accruals of Rs 1,200-1,300 crore as against debt repayment obligations of Rs 600-700 crore.
Nirma also has access to unutilised working capital limits, with the utilisation remaining low at 40 per cent of the sanctioned limits as at March 2023.
Nirma did not comment on its fundraising plans for the acquisition.
But a company official referred to the press statement issued on September 21st by the company.
"Nirma has been actively involved in the pharmaceutical sector since 2006.
"We are excited about this transaction and firmly believe that it presents an ideal platform to propel our pharmaceutical business into its next phase of growth," Hiren Patel, managing director, Nirma said in the statement.
Nirma, an unlisted company, was set up by Karsanbhai Patel in 1969 who sold his low-priced detergents in Gujarat as a door-to-door salesman.
The unlisted company, now a diversified manufacturer of chemicals such as soda ash, caustic soda, detergents and edible salt, reported sales of Rs 11,349 crore as on fiscal 2023.
It also reported net profit of Rs 908 crore and lower debt of Rs 3,136 crore (see chart).
The Nirma statement pegs the Group's annual turnover at $2.5 billion (Rs 20,750 crore).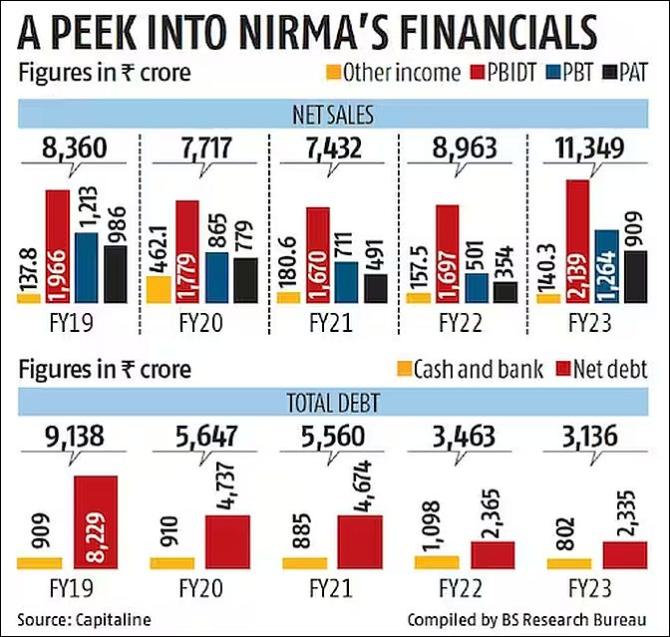 The company has steadily expanded its operations and set up manufacturing units in Mehsana, Ahmedabad, Vadodara, Bhavnagar and Porbandar in Gujarat.
It has also diversified into backward integrated producing a variety of chemicals used as inputs to manufacture detergents.
The company now also has soda ash operations in the United States.
Nirma's revenue and EBITDA (earnings before interest, tax, depreciation and amortisation) sources remain diversified, with its US operations driving almost 25 per cent of its revenue in FY2023, per rating firm ICRA.
In July 2016, Nirma made unrelated diversification as it acquired Lafarge India cement assets with 11 million tonnes capacity for Rs 9,400 crore.
Nirma funded Lafarge's acquisition with debt from foreign banks and equity.