Arora's appointment brings no real transfer of power, says Una Galani.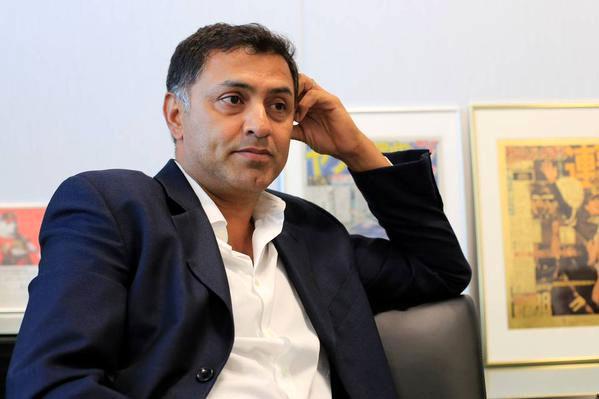 SoftBank chairman Masayoshi Son has named an heir apparent. Though since he has no plans to retire, it's not obvious that much change is in store for the Japanese tech conglomerate. Declaring ex-Google executive Nikesh Arora as Son's likely successor looks more like a symbol than a move towards succession.
Just ten months after he joined SoftBank to head its global internet investments, the 47-year old Arora has been named the first ever president of the group and effectively Son's right-hand man. The company has never had either a president, let alone a non-Japanese one. Arora has helped to grow SoftBank's international internet investments in places like India and Indonesia and will continue to do so from his base in Silicon Valley.
Beyond making Arora feel more valued, it's not clear what this achieves. Arora's appointment brings no real transfer of power. SoftBank's telecom operations in Japan will continue to be run by longtime insider Ken Miyauchi. Son will continue as the group's charismatic chairman and chief executive, and is a relatively youthful 57 - so while he has explicitly named Arora as his likely successor, there's no guarantee the transition will happen as planned.
Even without a high-level foreign executive, SoftBank was already pretty international. Just 55 per cent of revenue came from its Japanese telecom operations in the year that ended in March. Much of SoftBank's value is comprised of its investment in US mobile carrier Sprint and its 32.6 per cent stake in Chinese e-commerce group Alibaba.
Foreigners including Alibaba boss Jack Ma and Goldman Sachs Asia head Mark Schwartz already sit on the board. SoftBank also plans to invest $10 billion in India over the next decade.
SoftBank deserves praise for openly talking about succession before it has even become an issue. Compare its partner Alibaba, which suddenly replaced its chief executive last week without any explanation. Arora's promotion may in reality be just a symbol of his employer's international ambitions and a reward for a job well done, but it is also the sign of a company that cares what its investors think.
SoftBank on May 11 named Nikesh Arora as president and a potential successor to 57-year old chairman and chief executive Masayoshi Son.
The 47-year old former Google executive joined SoftBank in July to run SoftBank Internet and Media, a newly created unit spearheading the group's investments and reporting directly to Son.
Arora is the first person to hold the title of president at SoftBank and will take up his position on June 19. He will also join the SoftBank board.
"I won't be retiring yet and Nikesh may pass away tomorrow in a traffic accident. I can't comment on when and in what form, but I'm certain that he is the primary candidate to succeed me," Son said.
The Japanese conglomerate also said it would change its name in July from SoftBank Corp to SoftBank Group Corp to reflect its position as a holding company.
Una Galani is a Reuters Breakingviews columnist. The opinions expressed are her own.
Photograph via Twitter