Amid rising geopolitical risks, a vast majority of Indian CEOs have indicated in a survey that they are reducing or planning to reduce operating costs, even as they are more upbeat than their global peers on their country's economic prospects.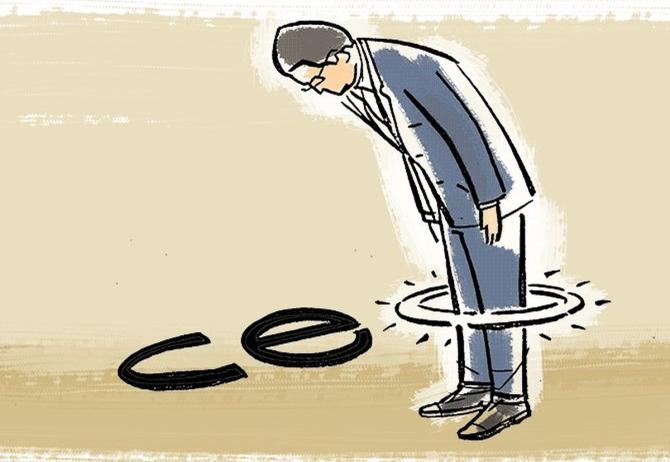 However, most of the companies do not plan to cut their headcount or salaries, found the annual Global CEO Survey released by consultancy giant PwC here on the first day of the World Economic Forum meeting on Monday.
The survey also found that about four in ten CEOs (40 per cent of global and 41 per cent of India respondents) do not expect their companies to be economically viable in 10 years if they continue on their current path.
Also, about 78 per cent of India CEOs, 73 per cent of global CEOs and 69 per cent of Asia Pacific CEOs believe that global economic growth will decline over the next 12 months.
But the survey also indicated that despite the gloomy global outlook, India CEOs are hopeful about the country's economic growth.
More than five in ten CEOs (57 per cent) express optimism about India's economy over the next 12 months.
In comparison, only 37 per cent of Asia Pacific CEOs and 29 per cent of global CEOs expect economic growth to improve in their countries or regions over the next 12 months.
PwC further said geopolitical flash points have prompted CEOs to factor in disruptions in their scheme of things.
Responding to a question on what actions, if any, their company is considering for the next 12 months because of the conflict in Europe, 67 per cent of India CEOs said they are adjusting supply chains.
Besides, 59 per cent highlighted they are diversifying products and services; 50 per cent emphasised they are increasing investments in cyber security and data privacy, and 48 per cent talked about adjusting their presence in current markets and/or expanding into new markets.
"In response to the current environment, 93 per cent of India CEOs (as against 85 per cent of global CEOs and 81 per cent of Asia Pacific CEOs) say that they are reducing or planning to reduce operating costs," the survey report said.
The survey was conducted among 4,410 CEOs from 105 countries and territories, including 68 CEOs from India, between October and November 2022.
Key threats identified by Indian CEOs in the next 12 months included inflation, macroeconomic volatility, climate change and geopolitical conflict.
Nearly 60 per cent from India said they are currently innovating new, climate-friendly products or processes.
Cost cuts are high on the priority list everywhere, with about 93 per cent of India CEOs saying they are cutting, have cut or are considering cutting operating costs and spurring revenue growth to mitigate economic challenges and volatility.
About 85 per cent, however, stressed they will not reduce the size of their workforce, and 96 per cent stated they do not plan to reduce compensation – demonstrating their resolve to retain talent.
Despite evidence of a global economic slowdown, continuing high inflation and repercussions across the world of the conflict in Europe, the prognosis for India's economic growth has largely been positive.
According to the World Bank, while India's economy might show lower growth in 2022–23 compared to that in 2021–22, it will remain one of the fastest-growing major economies in the world because of its robust domestic demand.
The World Bank has also revised its 2022–23 GDP forecast for India upward to 6.9 per cent from 6.5 per cent (in October 2022), while the Reserve Bank of India, in its latest report, lowered its projection marginally to 6.8 per cent for the current fiscal, attributing the same to a global slowdown.