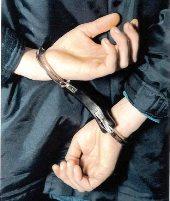 The adjudicating authority under the Prevention of Money Laundering Act has issued notices to Satyam Computer Services Ltd (Mahindra Satyam) to appear before it in connection with a money-laundering case involving its previous management.

The Enforcement Directorate on October 18 issued provisional attachment order of the company's fixed deposits worth Rs 822 crore (Rs 8.22 billion) in an alleged money laundering case related to the previous management.

Based on a complaint filed by the ED, the authority has asked the company to provide evidence and information related to the FDs attached under the Prevention of Money Laundering Act, the notice said.

"You are directed to appear before the Adjudicating Authority, Preventions of Money Laundering Act. . .in person or through advocate/authorised representative, duly instructed on December 10, 2012 at 11.00 am, failing which the complaint shall be heard and decided in your absence," the notice said.

A Mahindra Satyam spokesperson refused to comment.

Vineet Nayyar, chairman, MSat, had earlier stated that the company is going to challenge the ED's order as the deposits rightfully belonged to the company.

"We are going to challenge it because we never had
access to that money.
"That money (which former chairman of SCSL B Ramalinga Raju claims to have brought in) had already been spent when we took over.
"In fact, the situation was so bad that when the government directors were appointed they had to borrow Rs 450 crore (Rs 4.5 billion) to pay salaries in the US.
"The money which was never available to us cannot be seen as debt on us," Nayyar had said in a press conference after announcing Q2 results in Hyderabad last month.
On October 18, the Enforcement Directorate issued provisional attachment orders freezing fixed deposits of MSat in connection with its probe in the alleged money laundering case.
The ED attached the accounts of SCSL as its probe found that Raju and his associates 'wrongfully' offloaded inflated shares of the said company by way of sale or pledging of shares, the order alleged.
According to the order, Raju and his family members allegedly 'lured' investors into buying these shares by publishing 'false' information about the financial credentials of the company.
As per the PMLA, the attaching authority has to file complaint before the Adjudicating Authority within 30 days from the date of issue of provisional attachment order.
Shares of Mahindra Satyam were trading at Rs 102.70, up 2 per cent in afternoon trade.