In touch with the Swiss government under the DTAA mandate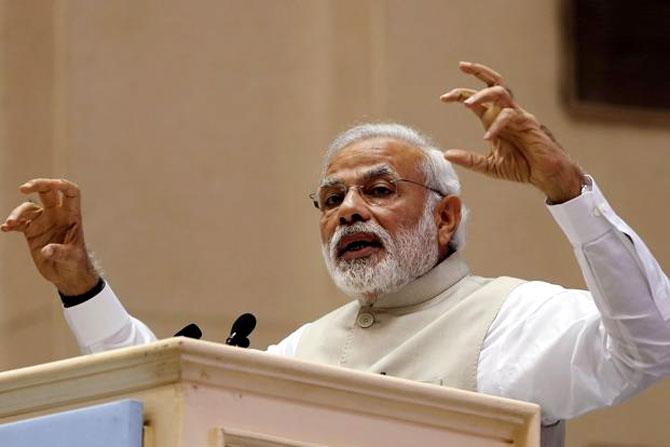 Foreign secretary S Jaishankar on Friday said the issue of automatic exchange of tax information between India and Switzerland was likely to come up for discussion when Prime Minister Narendra Modi visits that country on June 5.
The PM will go on a five-nation tour on Saturday. He will be visiting Afghanistan, Qatar, Switzerland, the US and Mexico. New Delhi would also seek Swiss and Mexican support for its membership to the Nuclear Suppliers Group (NSG). The issue of India's membership to the nuclear non-proliferation body could also come up during his meeting with US President Barack Obama.
India officially applied for the membership of the 48-member NSG on May 12. The US, Switzerland and Mexico are NSG members.
On India's engagement with the Swiss on the issue of black money, Jaishankar said: "We are in touch with the Swiss government under the DTAA (Double Taxation Avoidance Agreement) mandate and we have had some discussions on this and we have a few planned in the near future.
"We have received support from the Swiss authorities on exchange of information on tax data between the two countries." The Foreign Secretary said India hoped to "engage as early as possible in the automatic exchange of information with Switzerland and this has been conveyed to Swiss tax authorities."
On India's bid for NSG membership, Jaishankar said India has been eyeing membership of the premier group for many years.
"I think we have made lot of progress and that has led us to formally apply for the NSG membership some days ago. We are engaged with all NSG members regarding this issue and Switzerland is definitely an important member and definitely, I would expect it to come up," he said.
Jaishankar termed the PM's visit to Washington as a "sort of a consolidation visit".
"They (Modi and US President Barack Obama) have worked together to take forward the relationship," he said. The two countries will come out with a joint statement. He claimed PM's visits to both Switzerland and Mexico had been in the works for some months and not added to his itinerary at the last minute.
Photograph: Reuters