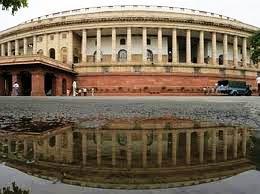 Corporate Affairs Ministry is looking into whether the crisis-ridden National Spot Exchange violated company laws and is yet to take a final decision on SFIO probe into the matter.

". . .specifically on the company itself whether there has been any violation of Companies Act, that is what we are looking at," Corporate Affairs Minister Sachin Pilot said in New Delhi on Thursday.

The National Spot Exchange Ltd, promoted by Jignesh Shah-led Financial Technologies, is facing a Rs 5,600-crore (Rs 56-billion) settlement crisis.

An inter-ministerial
panel, headed by Economic Affairs Secretary Arvind Mayaram, is looking into the NSEL issue.
Asked about probe by the Serious Fraud Investigation Office, the Minister said a final call would be taken once the panel finalises its views.
"Some people have said there have been issues of mismanagement etc . . . Those issues are being looked into," he noted.
According to Pilot, many departments are looking into the NSEL issue, 'both in terms of overall structure of (forwards market) segment'.
He was talking on the sidelines of a conference organised by Infrastructure Development Finance Company.