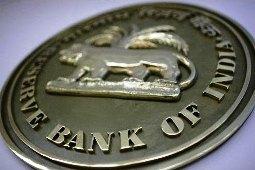 A common and consistent set of regulations from a single regulator is necessary to revive Indian microfinance institutions.

According to a report by rating agency Fitch, different sets of regulations imposed by different regulators may result in an uneven playing field.

The Reserve Bank of India and the Andhra Pradesh government seeking to regulate the sector in the state can be seen as an example of multiple regulators vying for control.

Such instances would only lead to harmful consequences, the report said

"The experience of cooperative banks in India suggests multiple regulators may not be as effective as a single, strong regulator. MFIs may also find it difficult to comply with different sets of guidelines.

"A common and consistent set of regulations would add stability to MFIs' operations and enhance creditor comfort", said Ananda Bhoumik, senior director (financial institutions), Fitch.

MFI loans in Andhra Pradesh were the worst hit in the country, owing to uncertainty over regulation of the industry in the state.

Collection efficiencies dropped from 99 per cent in September 2010 to below 50 per cent in December 2010.

Andhra Pradesh accounts for about 29
per cent of the total MFI loans in the country, and the deterioration in portfolio delinquency in the state resulted in many large MFIs seeking to restructure their own borrowings from banks, the report said.
Rising delinquencies in Andhra Pradesh could also spill over to the adjacent states of Karnataka and Tamil Nadu, it added.
RBI recommendations on interest rates and margin caps on lending, together with tighter loan-loss provisions and general provisioning norms, may lead to consolidation, since smaller players would be forced to re-examine their business models.
Under the new guidelines, debt and equity funding may be constrained, since investors would reassess their risks.
"From a creditor's perspective, the lower pace of growth is good news. While lower margins would somewhat erode the defence against shocks to asset quality, the minimum core Tier 1 ratio of 15 per cent provides comfort," Bhoumik said.