The American, who moved from US Navy to the corporate world, is considered best suited for this role because of her understanding of both production and distribution. Arnab Dutta and Viveat Susan Pinto report.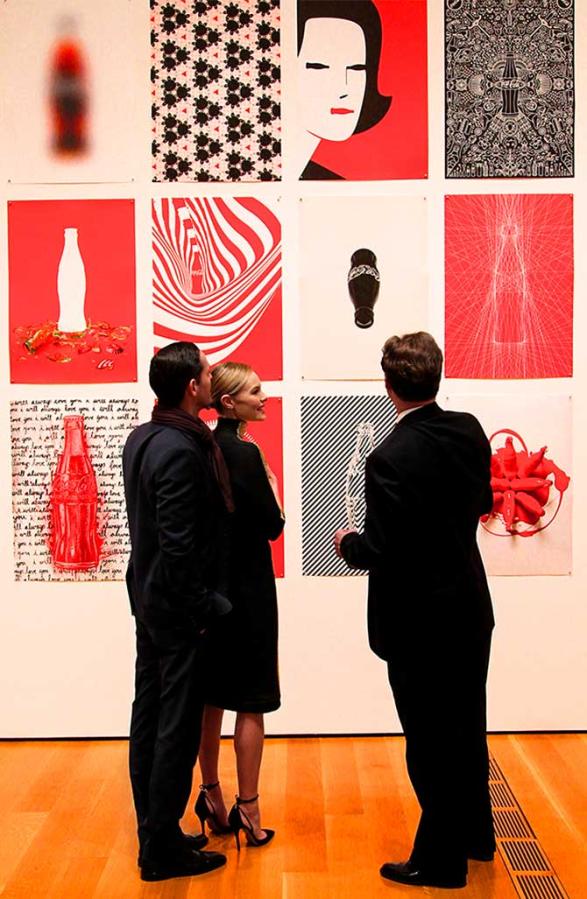 IMAGE: Inside the Coca-Cola Bottle: An American Icon at 100 exhibition at the High Museum of Art in Atlanta, Georgia. Christina Ruggiero (below) has been posted at the Indian unit from Coca-Cola's Atlanta office. Photograph:

Ben Rose/Getty Images

.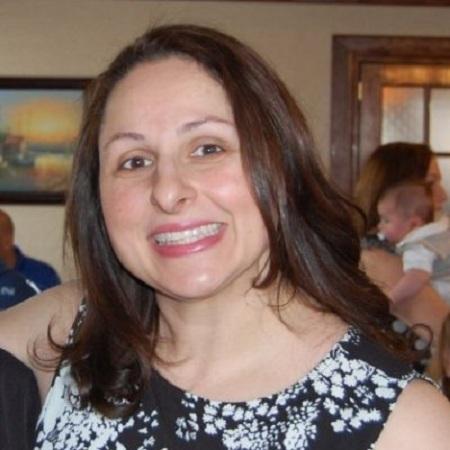 As a young cryptologist in the United States Navy, Christina Ruggiero, now the chief executive of Hindustan Coca-Cola Beverages, the bottling arm of Coca-Cola India, was adept at cracking codes. In her mid-40s now, Ruggiero, who has been posted at the Indian unit from Coca-Cola's Atlanta office, will literally have to crack the beverage code here as Coca-Cola looks at ways to enhance distribution and production.
Coca-Cola reported low single-digit decline in volume for the March 2017 quarter in India and South West Asia, a significant drop over 11 per cent growth reported in the year ago period.
"Unit case volume growth of 1 per cent included low single-digit growth in our Greater China and Korea and ASEAN business units, partially offset by a low single-digit decline in our India & South West Asia business unit," the company said in its earnings release recently.
Ruggiero, who, peers say, has never feared the unknown, will have her task cut out: Ensure consistent year-on-year sales so that Coca-Cola can meet its target of double-digit volume growth by 2020.
In an interview recently, James Murphy, president (Asia-Pacific Group), The Coca-Cola Company, said, "Our top priority is to deliver growth by meeting consumer needs in a broader way than we have done before. The focus ahead would be a far more consumer-oriented business, catering to the needs of people by delivering beverage solutions they enjoy."
With changing consumer preferences and drinking habits, globally as well as in India, Coca-Cola is now attempting to strengthen its portfolio outside its core carbonated beverages.
According to Murphy, the firm has set its sights on emerging categories such as juices and plans to develop a "stronger total portfolio, participating across multiple categories". Emerging markets like India have a key role to play in its new-found direction.
"In India, we already have a developing portfolio in a number of categories and we see tremendous potential (for growth) ahead," he said.
To be sure, Coca-Cola India has been working on a revamp of its portfolio for two years now. It has stepped into a number of new categories like milk-based drinks (Vio), coconut water (Zico), zero-sugar fizzy drink (Coke Zero) and cold tea (Fuze Tea), besides launching juice-based fizzy drinks with Fanta Green Mango last year.
This is expected to be taken to the next level with more such fizzy drinks lined up for the next few months.
How will Ruggiero, whose business accounts for 65 per cent of Coca-Cola's production and distribution in India (the rest come from external bottlers), achieve this?
Sources in the know say that the American national of Italian origin, who is married with two sons, is expected to focus not only on new product formats but also new points of distribution and pricing.
Industry sources say that Ruggiero is best suited for this role given that she has an understanding of both production and distribution. She was earlier chief procurement officer for the Coca-Cola System in North America and was also president and chief executive officer for Bottlers' Sales & Services, a limited liability company owned by 68 Coca-Cola bottling members.
She is also considered a go-getter, who has never hesitated to take up challenges -- which explains why, say sources, the Atlanta office chose her over local executives to manage the bottling unit in India, a task which is not expected to be easy, since she brings an outside-in perspective as an expat CEO.
But Ruggiero, say sources, can handle the switch well, given that transitions have been part and parcel of her life.
She moved from the US Navy at the turn of the current century to acquire a management degree from the University of Huddersfield, West Yorkshire in the UK.
She subsequently joined liquor major Diageo in London as vice-president (procurement) in 2001, staying there for 13 years.
She moved back to the US in July 2014 to take up her new role as vice-president (procurement) for indirect goods and services at Coca-Cola.
She was elevated as chief procurement officer within six months.
While Coca-Cola has female executives in different roles across the company, there are only a few at the helm of bottling operations, say sources. In the past, Coca-Cola has had women CEOs heading bottling operations in China and Uruguay. Ruggiero, therefore, joins a select club of female executives leading the way at Coca-Cola.
---
Also read: Women who shattered corporate glass ceilings