A bronze medal in wrestling gets brands talking about a potential endorser joining the ranks of past Olympics stars from India, Abhinav Bindra and Vijender Singh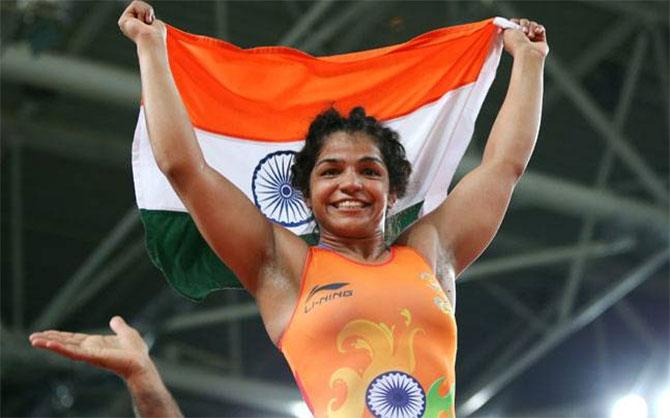 When Sakshi Malik took to the podium at Rio, not only did she open the score for India, but she got the buzz going in the world of brands and endorsements.
And even though experts believe that the going will be slow, given the sports she plays and her personality, the wrestler from Haryana may force brands to take an unconventional approach towards sponsorships and endorsements altogether.
"Unfortunately in India, the Olympians, and that too those who win medals, remain in the public eye and memory only for six to eight months after the event because most of these sports are not played at the national and international level the way cricket is," says Indranil das Blah, partner and COO at CAA KWAN, a sports and celebrity management agency.
His views reflect the reality today. Women sportspersons are often paid less than the men (though recently Saina Nehwal and Sania Mirza have upset the norm) and all sportspersons are paid less than cricketers who are the default option for any brand looking to reach out to the masses. Sakshi's win, many hope will force brands to spin a whole new story.
Brands make a lasting impact, studies show, only when they go beyond a transactional relationship with consumers. It is here that Sakshi Malik, Dipa Karmakar and Dattu Bhokhanal among others, can help. Their life stories and the grit that they have shown throughout the Olympic journey could help brands build a deeper engagement with consumers.
Many believe it is high time companies recognised the potential of athletes beyond medal winners and/or top ranking players.
"It is high time brands come forward to develop, nurture and encourage athletes and the entire sports eco-system," says Vinit Karnik, business head, ESP Properties. Karnik adds that it is necessary to applaud brands that have made concerted efforts in this direction.
"We hope brands and brand heads take note and create avenues for sports and athletes not only as a 'CSR' activity but a sustained one. What will make us a truly sporting nation is when infrastructure and funds reach the grassroot levels of all sports," he says.
Unlike cricket, most of the Olympics sports pose a challenge for brands. Cricket is a no-brainer as it fits all brands in all consumer categories, but for everything else, companies need to be strategic about their tie-ups.
Malik's appeal, experts believe, lies among regional brands. "She is perfect for the more rustic kind of messaging not only because of the sport she plays, but also because of the personality that has been projected in the media," says a brand manager.
The difference however will be in the ticket size of these endorsements. While cricketers start at Rs 30-35 lakh a year, Malik and Co should be able to crack deals in the range of Rs 20-25 lakh a year.
The sensible thing for the player to do would be take on multi-year contracts, but brands may not be willing. Shooter Abhinav Bindra and boxer Vijender Singh have been able to crack the system somewhat by reinventing their public persona.
The silver lining at this time, Blah believes, is that the 2016 Olympics have raised the profile for female sportspersons.
"Almost all the hype around the contingent has come for the female players," he says. Even for those without a medal, with social media chatter increasing around the efforts and achievements of Indian athletes, experts believe they will find their niche in motivational talks and seminars.
Mary Kom for example is engaged by Edelweiss Tokio Life from time to time for meet-and-greets and talks on sports or related topics. By engaging with Sakshi Malik or Dipa Karmakar, the hope is that the brands will have tied their fortunes to a larger story than just merely be seen as medal chasers. That could be a win-win for all.
Photograph: PTI Photos