Madhya Pradesh has nearly 750,000 employees who would share the benefit of the pay hike.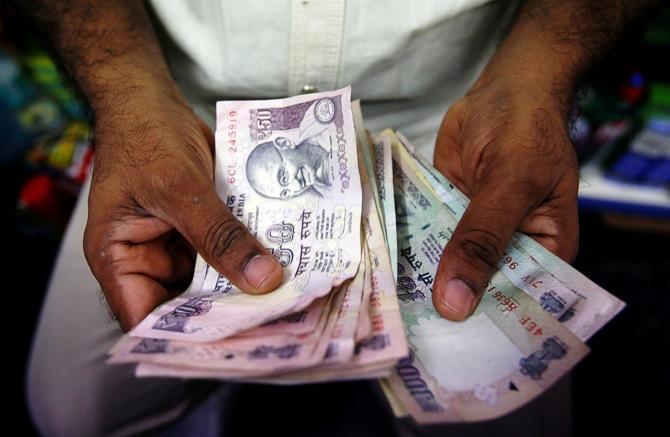 A top-ranking central government official is set to get an average salary hike of 23 per cent, thanks to the Seventh Pay Commission, but there are some state government employees who still draw wages equivalent to Fourth Central Pay Commission.
Madhya Pradesh has nearly 750,000 employees who would share the benefit of the pay hike.
The state has around 450,000 regular employees plus 300,000 employees in different entities, semi-government, urban and rural local bodies.
"The state will have an additional strain of Rs 8,000-10,000 crore annually on its exchequer. But it would depend much on how the central government decides and implements the Seventh Pay Commission recommendations. The picture is not clear but the state has made tentative estimates," said a state government official.
According to state data, the school education department constitutes 25 per cent of the 445,849 regular state government employees, followed by the home department at 19 per cent.
Doctors, nurses and other staff in the health department form 12 per cent of the total strength.
However, previous Pay Commission recommendations are not fully implemented in the state. Of the total 32 public sector undertakings (PSUs), 24 have adopted the Sixth Pay Commission while three others have adopted it partially.
"These 24 state-owned PSUs cover 98.63 per cent of the total employees," said the official.
There are 259 employees in a PSU who draw a salary of Rs 1,000-1,400 a month.
Two other PSUs of the state pay between Rs 2,500 and Rs 4,300 to their 93 employees.
Among semi-government employees, there is one organisation that still pays Fourth Pay Commission wages to its 467 employees at Rs 800-Rs 5,000 a month.
In such a scenario, implementing the latest Pay Commission recommendations would be a Herculean task.
Earlier this year, 500,000 government employees went on a day-long strike, seeking grade fixation.
"The state government is yet to implement Sixth Pay Commission recommendations as the state has approximately 150,000 employees in Rs 3,200-3,600 grade pay but it should be equivalent to grade pay at the Centre.
No other state has created such grade pay. Also, they have not paid dearness allowance arrears in accordance since 2003," alleged Arun Dwivedi, president MP Class-III Government Employees Association.
Pensioners, who receive pay in accordance with the Sixth Pay Commission, have demanded arrears from January 1, 2006.