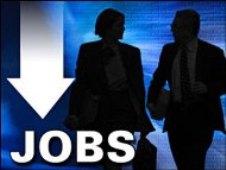 Aerospace and defence contractor Lockheed Martin Corp plans to cut 1,200 employees in its space systems equipment division by the year-end.

The company said the employment reduction is designed to address affordability and improve its competitive posture.

Lockheed Martin, which has a significant presence in India, said that the job cuts would be in the US.

It also said that middle management would be the hardest hit.

"Space Systems, which currently employs approximately 16,000 employees... will implement a broad-based workforce reduction of roughly 1,200 employees by the year-end," the company said.

"It is anticipated that middle management will be reduced by 25 per cent, with significantly smaller
percentage impacts in other levels and disciplines," it added.
The company plans to give eligible salaried employees the choice of a voluntary layoff to cut down on the involuntary layoffs that will occur.
"In today's economic environment, we have two choices: make painful decisions now or pay a greater price down the road.
"This is a difficult but necessary action to improve efficiencies and make our business more competitive going forward," Lockheed Martin Space Systems Executive vice-president Joanne Maguire said.
The Space Systems unit designs, manufactures and operates human spaceflight systems, remote-sensing navigation, meteorological and communications satellites and instruments, space observatories and interplanetary spacecraft, ballistic missiles and missile-defence systems.