India will need Rs 15,000-17,000 crore (Rs 150-170 billion) in four to five years for implementing the Food Safety & Standards Rules, 2011, according to estimates by the health ministry.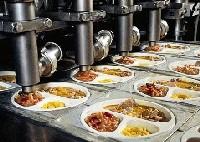 The Planning Commission is expected to take a call soon on the expenditure, which will be a component of the health ministry's 12th plan allocation. The ministry is expected to pitch for doubling the allocation for the overall health sector, it is learnt.

Health allocation, excluding grant for areas like sanitation and potable water, is a meagre 1.1 per cent of the gross domestic product, according to officials.

The commission is expected to deliberate on allocation to the health ministry for the 12th plan on June 22 at a high-level meeting.

Food safety aspects will be covered under the five-year plan for the first time. The Food Safety and Standards Authority (FSSAI) was formed years after the 11th plan was formulated.

FSSAI chief executive officer V N Gaur told Business Standard the expenditure, for both the Centre and states, to implement the new food safety law would include the cost of additional manpower, modern infrastructure and laboratory upgradation.

The Food Safety & Standards Rules, 2011 would replace the 50-year Prevention of Food Adulteration Act from the first week
of August. But manpower shortage and dearth of quality infrastructure were major hurdles for the law to be enforced in a meaningful manner, indicated officials. India has 2,100 food inspectors or three inspectors to a district.
Under the new law, Gaur said the proposal was to have 8,000 to 9,000 food safety officers, rather than inspectors, or at least 10 officers per district.
Apart from upgradation of existing laboratories, the authority wants to increase the number of state labs to 250-300 from 72 at present.
The integrated food safety law was passed by the government recently. Rather than having six to seven separate food laws for meat, milk, edible oil, fruits and vegetables, etc, the integrated food law would lay down uniform standards and a central mechanism on safety. The Centre, states, municipalities and panchayats will implement it.
A top FSSAI official had recently highlighted the need for such an integrated food law, saying food science had changed beyond recognition.
"The focus of safety must be on the entire supply chain: production, processing, distribution, and marketing. For the first time, the law puts the responsibility of food safety on the manufacturer. So far, it was the inspector going and inspecting and prosecuting a person. Now, that will not work at all."
It's a very complex industry, where millions of people and processes were involved, he added.