LIC's Rs 3,000 crore bid helped HAL reach the minimum 10 per cent dilution threshold required for listing, sources said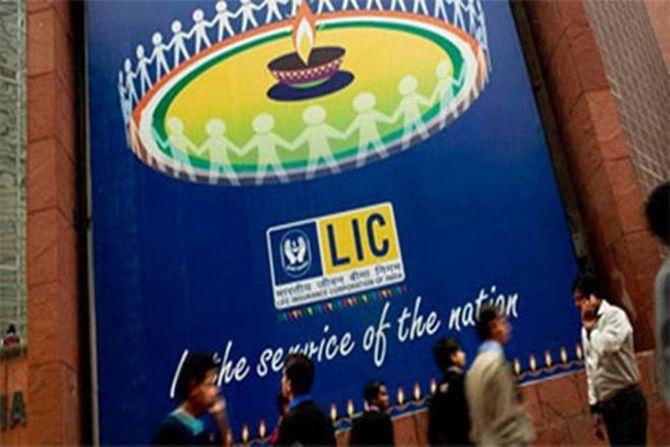 Life Insurance Corporation of India (LIC) has saved the day for the Rs 4,200 initial public offering (IPO) by Hindustan Aeronautics (HAL).
The country's largest defence public sector undertaking's share sale was subscribed 98 per cent, the bare minimum required for the issue to go through.
The IPO would have failed to reach even the half-way subscription mark if not for a last-minute bid by the state-owned insurance giant.
LIC's Rs 30-billion bid helped HAL reach the minimum 10 per cent dilution threshold required for listing, sources said.
The Centre was planning to divest 10.2 per cent shareholding in HAL through the IPO. Due to the demand shortfall, it will end up diluting slightly less.
The government will raise around Rs 40 billion from the IPO if the issue is priced at the lower end of the Rs 1,215-1,240 band.
The IPO did not receive a single bid from foreign institutional investors (FIIs).
Despite the large issue size, the HAL IPO was handled by just two investment banks, SBI Caps and Axis Capital.
Business Standard had earlier reported about Goldman Sachs and Barclays dropping out of the process due to issues over fees and a three-year delay in the IPO.
Typically, an IPO of this size is handled by at least four or six bankers, who tap into their client base to generate demand.
"Last year, when the government revived the HAL IPO plan, it decided to continue with investment bankers who were already appointed, instead of awarding a fresh mandate. This was even after two banks decided to walk out. Probably the decision was driven by the fact that it was a zero-fee mandate," an industry player said.
Market players said the tepid response to the HAL issue was due to poor market conditions and weak investor sentiment towards PSU stocks.
Also, the dismal performance of recently listed PSUs, including New India Assurance and GIC Re, weighed on investor sentiment.
The offering saw only Rs 1.3 billion worth of bids from mutual funds. The portion for high net worth individuals (HNIs) was subscribed 3.5 per cent.
The retail investor portion was subscribed 36 per cent, despite the Centre offering a discount of Rs 25 per share on the allotment price.
HAL's IPO is part of the government's 2017-18 disinvestment programme. Last week, the Rs 960 crore IPO of state-run Bharat Dynamics, too, faced a lukewarm response.
This trend could be a cause for concern for the government, which will launch the Rs 440 crore IPO for Mishra Dhatu Nigam on Wednesday.
Photograph: PTI Photo