Gurgaon-based infrastructure major, Lanco Infratech announced that it has agreed to acquire, for an undisclosed sum, Australia's Griffin Coal Mining and Carpenter Mine Management to fuel its growing power generation base.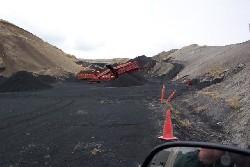 This adds to the list of Indian companies buying coal assets abroad to satiate a growing hunger for fuel.

The two firms to be acquired by Lanco are owned by Collie-based Griffin Coal, the largest supplier of coal to Western Australia's industrial coal market.

"Lanco Infratech, through Australian subsidiary Lanco Resources Australia, has concluded a binding agreement with Griffin Energy Group and Carpenter Mine Management Holdings to purchase 100 per cent shares of Griffin Coal Mining Company and Carpenter Mine Management," Lanco said in a statement.

While Lanco did not disclose the overall size of the deal, the acquisition is valued by the Australian Financial Review newspaper at A$825 million (almost Rs 3,695 crore).

A senior Lanco official, however, declined to confirm the figure. Griffin Coal, founded by business tycoon Rick Stowe, had sought bankruptcy protection early this year. UBS and Macquarie Capital Advisers acted as financial advisers to Griffin Coal for the sale.

The mine, located in Western Australia, has a current production capacity of around 4 million tonnes per annum (mtpa), which could be raised to over 15 mtpa in the "near term", Lanco stated.

The mine houses overall coal reserves in excess of 1.1 billion tonnes. The announced sale does not include Griffin's Bluewaters or Bluewaters-II power stations.

Lanco has a current installed power generation capacity of over 2,000 Mw in India and plans to ramp it up to 15,000 Mw by 2015.

"Australia is a natural choice for us to buy coal assets owing to its geographical proximity. Better transport facilities lead to easier coal imports from that nation to India," said a senior company official, who did not wish to be identified.

Lanco Infratech Chief Financial officer Suresh Kumar said the acquisition of Griffin Coal would provide fuel security for the company's current power generation assets and future expansions.

"This acquisition presents an opportunity to participate in the burgeoning natural resources trading market," he said.

While India produces around 500 mtpa of coal, this falls short of demand by at least 50 mtpa.

The gap is projected to cross 100 mtpa by the end of the current Plan period in March 2012. The domestic supply constraint has forced energy sector corporates to look for coal assets abroad.