Hearing from Apr 18 by five-judge SC bench against WhatsApp, FB move; Centre, Trai also summoned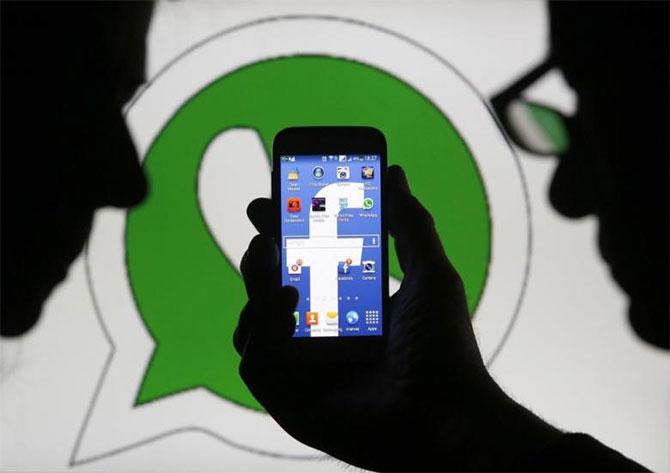 The Supreme Court's move for a constitutional bench to decide on a petition that challenged the privacy rules of WhatsApp stems from the fact that India lacks either privacy or data protection laws that protect the interests of citizens.
The apex court has sent notices to the Union government, Telecom Regulatory Authority of India (Trai), WhatsApp and Facebook. A five-judge bench will hear the case on April 18.
In August last year, WhatsApp changed its privacy policy. It would, it said, share the numbers of messaging app users with parent Facebook, for targeting with advertisements. Two students, Karmanya Singh Sareen and Shreya Sethi, filed a public interest suit in the Delhi high court (HC) against this.
WhatsApp had maintained that sharing with its parent would help track how people use its service and also fight spam.
While the Delhi HC gave partial relief till September 25, that WhatsApp users who don't subscribe to the updated privacy policy could delete the app or accept and continue, the petitioners were not satisfied. They approached the SC.
They contend user consent was taken in a deceptive manner with an app upgrade. And, that WhatsApp, an Over The Top (OTT , the term for audio, video, and other media transmitted via the internet without an operator of multiple cable or direct-broadcast satellite television systems controlling or distributing the content) provider with as many users as a telecom service provider, is not governed by any regulatory authority.
They also argued that India lacked data protection laws and that sharing of user data was banned in eight countries in Europe.
"WhatsApp, with its user base, is as big as Airtel. Yet, there is no regulatory framework to govern them for sharing confidential information of users," says Prabhas Bajaj, counsel for the petitioners.
While India's 17-year-old Information Technology (IT) Act governs most IT-based services, we still lack strong data protection policy that prevents companies against harvesting data and moving it out of the country. Also, the country lacks laws that protect the privacy of an individual.
Mukul Rohatgi, the Attorney General, argued in November 2015 before the SC that citizens "did not have a fundamental right to privacy" guaranteed by the Constitution.
Most consumer internet entities, such as Google and Facebook, use the data on consumers who use its service to understand their behaviour and monetise it by targeting advertisements to the user.
Amazon already provides product recommendations based on search history and past purchase behaviour.
In October 2012, Ajit Prakash Shah, a former chief justice of the Delhi HC, led a panel of experts which formulated a policy framework for a privacy law. Successive governments have ignored it, says Pavan Duggal, an SC lawyer. "Meanwhile, India has been quietly converted into a WhatsApp colony," he complains.
"The case raises complex issues on cyber law jurisprudence. There are fundamental issues that need to be addressed. India has not deemed it fit yet to have dedicated data protection laws, a privacy law."
Adding: "WhatsApp is governed by the IT Act. But, in the absence of an office here in India and claiming that it is an OTT application, governed by contracts, it is not amenable to your laws. This argument has been rejected in China and France."
Photograph: Dado Ruvic/Reuters