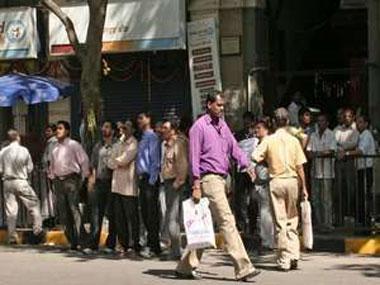 Finance Minister Arun Jaitley will meet state finance ministers on Friday to elicit their views on the forthcoming budget to be presented in Lok Sabha in February-end.
After meeting state finance ministers, Jaitley will start customary pre-budget consultations with different interest groups, including industry and trade unions.
He will be presenting the first full fledged budget of the Narendra Modi-led government in February.
Last year, the then Finance Minister P Chidambaram had brought an interim budget in February for the fiscal 2014-15 and later in July, Jaitley presented a regular one.
The meeting with state finance ministers assumes significance as Jaitley is also likely to discuss CST compensation and other issues related to proposed Goods and Service Tax (GST).
A constitutional amendment bill for roll out of the new indirect tax regime was introduced in just concluded Winter Session after Centre and state governments reached a consensus on GST.
The pre-Budget meetings will be held against the backdrop of submission of report of the 14th Finance Commission, headed by former RBI Governor Y V Reddy.
Jaitley will hold pre-budget discussions with industry and trade groups on January 6, followed by agriculture sector on January 7 and social sector the next day.
He would seek views of trade unions on January 10, and of economists on January 13, sources said.
The Finance Minister would meet IT groups on January 14 and banks and financial institutions on the following day.
The customary pre-budget consultations are considered important as it helps government in formulating policies.