Finance Minister Arun Jaitley on Thursday reviewed the capex plan of State-owned enterprises and asked them to step up spending with an aim to shore up the economy as growth hit a three-year low of 5.7 per cent.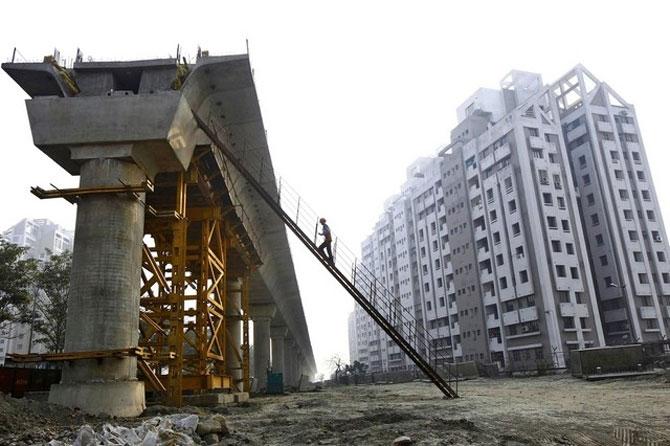 The one-hour meeting, which saw participation from various companies, offered the status report on capex (capital expenditure) spending.
The central public sector enterprises (CPSE) have been asked to stick to the capex target for the current fiscal, official sources said.
Besides, secretaries of various ministries and top executives of ONGC, BPCL, HPCL, NTPC, SAIL, Coal India and Hindustan Aeronautics Limited, among others, were present.
The meeting was about capex, and as the country is on the growth path, the companies were advised to increase capex, NLC India Chairman and Managing Director S K Acharya said after the meeting.
"Will not be able to tell the exact amount as there were many CPSEs, but overall the commitment is, let us do it better for making (higher) growth possible... increase capex more and more for higher growth of the country," he said.
Asked if the special dividend was sought by the companies, Acharya said dividend will be in line with guidelines.
Bharat Electronics Ltd (BEL) Chairman and Managing Director M V Gowtama said: "Already year on year capex has been increased by CPSEs. The government is ensuring we are on track... We have already given ambitious projects, they (government) are reviewing it."
To a question on whether CPSEs have been asked to increase their dividend this year, Gowtama said the meeting was to review capex and nothing on dividend was discussed.
Since private investment was low, public spending along with investment from CPSEs is expected to drive economic activities and perk up growth.
As per the Budget estimates, enterprise and other investments have been pegged at Rs 67,529 crore for the current fiscal as against Rs 77,050 crore in the previous one.
Since early 2016, growth has slackened for six consecutive quarters, with India losing the fastest growing economy tag to China for the second straight quarter.
For the first quarter ended June, economic growth hit a three-year low of 5.7 per cent.
Besides the falling GDP growth rate, exports are facing strong headwinds and the industrial growth is the lowest in five years. Current account deficit (CAD) -- the difference between inflow and outflow of foreign exchange -- rose to 2.4 per cent of GDP in April-June.
Photograph: Reuters.