This car doesn't roll in, it sweeps in and turns heads like no other. At over 15 feet long, the Jaguar XJ50 will have admirers doing neck rotation exercises when it arrives, says Pavan Lall.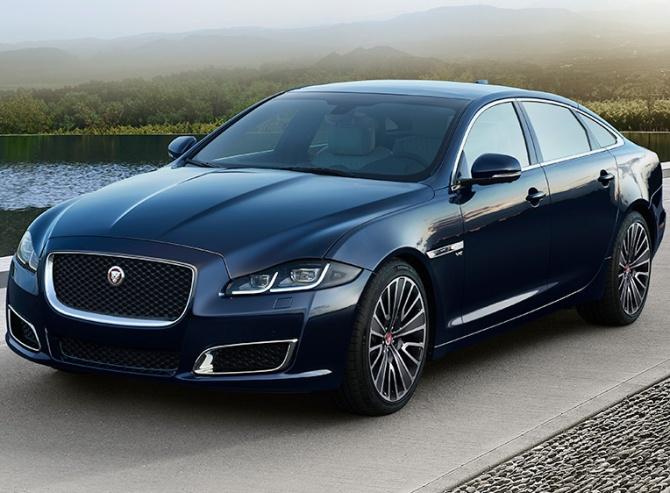 Within five seconds of sitting in the backseat of the Jaguar XJ50, the notes of Pink Floyd's hit, Have a Cigar, waft across to me.
And that's even before the stereo has been switched on. If this song by the British classic rock band doesn't sound familiar, then this car isn't for you.
Inside, the sumptuous rear that's tricked out to feel more like a Gulfstream than a limousine has seats upholstered in soft, diamond-quilted leather and feathery-soft headrests, accompanied by smartly positioned levers, switches, air conditioning vents and adjustable controls -- all easily reachable and easily workable.
This car commemorates the first Jaguar XJ 1, which was launched in 1968 and was widely acknowledged at the time to be one of the best automobiles ever made.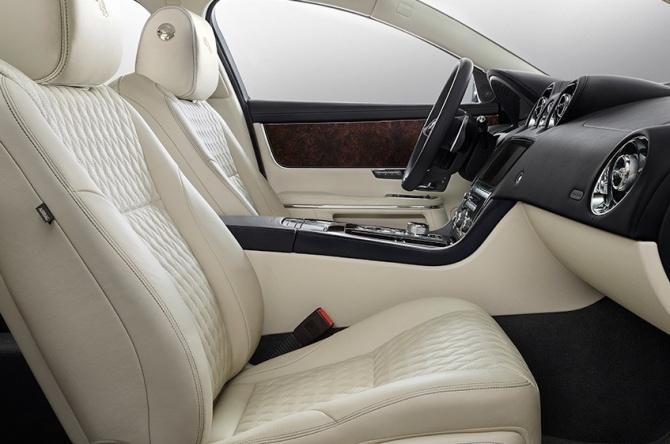 Amidst cabin space that will give a Mumbai studio apartment competition, the XJ50's interiors are aesthetically flawless as they blend burled wood and leather into an ambience ideal for a limited-edition Davidoff cigar and a very old, chilled bottle of champagne in a frosty sterling silver bucket.
In that context, another Floyd classic equally appropriate as background music in the XJ50 would be Money.
While the front of the car is comfortable, as expected, the backseat is platinum class all the way.
The TV screens are large, set in chrome accents and amongst the best that luxury saloons feature today.
Below them, on the back of the front seats, are solidly built folding trays that can hold both a 15-inch MacBook or a plate of Italian takeout.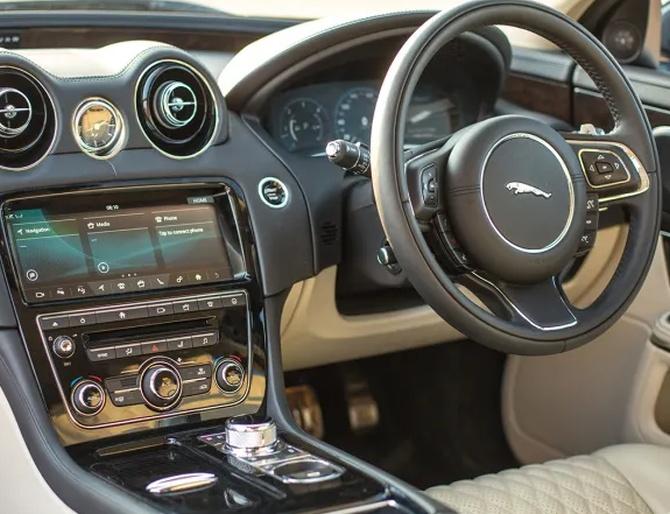 The ride quality on its 20-inch alloys is flawless and there's little vibration or instability whatever the speed -- although those who have owned modern Jaguars do complain from time to time about niggling problems such as a rattle or a hum after that car has done a few thousand miles.
Nothing that an extra flute of champagne wouldn't blot out, but then again, Jaguars have been known to be notoriously high-maintenance and that, in a mildly subversive way, is even part of the charm of owning a "Jag".
So if you want clockwork-like reliability, go buy a Honda, like a million other folks would. Besides, any Jag owner is expected to employ valets to take care of the nitty gritty, like car servicing and troubleshooting.
Not long ago Jaguars had a reputation for being borderline flimsy.
I experienced that firsthand when I lived in the US and a Wall Street broker took me for a spin in his XJ 6.
At a pit stop, as he refuelled, I meandered across to the front and tried to pop open the hood by pulling on the leaping cat on the bonnet. Of course, the hood failed to open, the cat broke and came off in my hand, and I lost a friend before the day was over.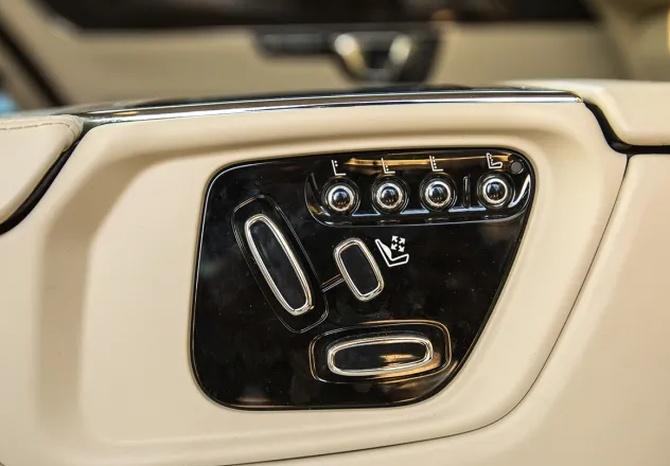 Modern Jaguars may not be perfect, but they aren't flimsy. If anything, there's an air of stability that wasn't there earlier.
Not to mention the sense you get in this car that you can get away with just about anything.
This car doesn't roll in, it sweeps in and turns heads like no other.
At over 15 feet long, the Jaguar XJ50 will have admirers doing neck rotation exercises when it arrives.
Switch the car on with the push-button ignition and the control knob, which is commonly referred to as the Jaguar "handshake", comes into play.
It's a mechanism whereby the dial rotates and emerges, and is the control panel for this lounge on four wheels.
Many luxury vehicles get the balance wrong with their steering wheels, either going too slim or else too spongy or thick.
This one gets it just right with the leather-wrapped wheel giving reasonable feedback to the driver and being as responsive as you'd expect.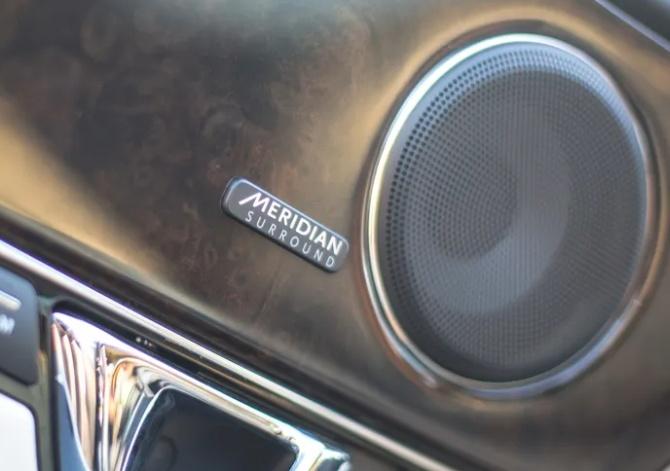 This saloon shares the same diesel engine as the regular XJ L and they are both long wheel-base cars.
It's powered by a 3.0 litre, V6 generator that churns out 301 horses, which helps propel the 2,000-kg car to a top speed of 250 kmph.
The other little accents include the illuminated-in-blue tread-plates and the wooden dashboard that gives this car a sense of exclusivity even when stacked up against other base German rivals like the Audi A8, the Mercedes-Benz S-Class and the BMW 7 Series.
Truth be told, while this is an easy enough car to drive, despite its size and weight, it is best geared to be chauffeur-driven.
The only thing I would do if I were in charge of running the show at Jaguar Land Rover is limit the edition to a few thousand cars rather than opt for series production -- and make the vehicle even more collectible.
As for that expensive Davidoff, take your pick of any one of the three ashtrays inside so that you don't scar the leather upholstery.