The future of the company will be decided by its users, how they experience the network, and how far they want to hold on.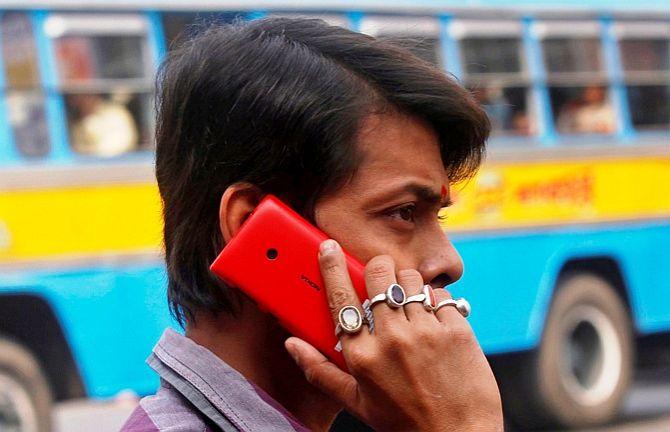 The Forbes magazine describes Kumar Mangalam Birla, one of India's top industrialists, as "Commodities King".
In 1995, when he took over the reins of Aditya Birla Group at the age of 28, the group incorporated Idea Cellular, a telecom company that would later be known for its excellent network quality and user experience.
Mobile telephony in India was still at a nascent stage back then.
Today, the country's 1.1 billion wireless subscribers consume nearly 26,000 petabytes of data every quarter (one petabyte equals one million gigabytes).
So, Birla's decision to step down from the board of Vodafone-Idea Limited, an entity formed after his company's merger with global giant Vodafone Plc, has come at a time when India's telecom industry has reached a saturation point of sorts.
That Vodafone-Idea's (Vi's) financials have been in a mess lately is quite well known.
With the company's debt touching Rs 1.8 trillion, just interest payouts accounted for a whopping 43 per cent of its net sales in 2020-21.
But amid the company's failing financials, has Indian subscribers' experience on the Vi network also taken a beating?
Actually, no.
Financial stress did slam the brakes on its expansion plans, but if a comparison with rival Bharti Airtel is any indication, Vi's network performance did not deteriorate much
In fact, the download speed on its 4G network is faster than on Bhrati Airtel's.
Recent reports by third-party agencies like OpenSignal place Vi at the top by download speed experience.
But if you do a comparison with Reliance Jio, the third private sector telecom player, both Vi and Airtel lag by some distance.
The merger of Vodafone and Idea as one entity might have had some bearing on the company's network performance.
Data crowdsourced by sector regulator Telecom Regulatory Authority of India (Trai), suggest that data speeds on the network might have fallen in recent months.
Speeds experienced by users until May 2021, when data for Vodafone and Idea were recorded separately, were higher than those recorded after June 2021, when users of both networks began to be considered as belonging to the merged entity Vi.
Though this factor might weigh in favour of the beleaguered company, it is surprising given the disparity in spectrum and infrastructure addition in recent years by the three leading private telecom operators and state-owned Bharat Sanchar Nigam Limited (BSNL).
The amount of spectrum added by Vi pales in comparison to Bharti Airtel and Reliance Jio in 2019-20 and 2020-21.
Its number of new towers added is also substantially lower than those of the other two.
So, it emerges that Vi has probably offered good data quality despite being short on spectrum and infrastructure due to its stretched finances.
Did the two companies that merged face the heat due to price wars? Probably.
Did the government's tough stance in demanding its "due" share of telecom revenues hurt the company? Certainly!
But that's past now.
The future of the company will be decided by its users, how they experience the network, and how far they want to hold on.
Somebody so big as Birla choosing to throw in the towel will perhaps not matter so much. Or will it?
We might get the answer in quarters ahead.
Photograph: Rupak De Chowdhuri/Reuters