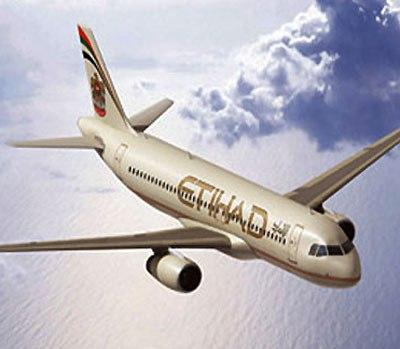 Etihad Airways chief executive officer James Hogan has warned that the dark clouds of protectionism gathering over the air travel industry in Europe and the US pose a significant threat to the millions of travellers who have benefited from new choice in the market.
Addressing the Aviation Club in London on Thursday, he said, "international regulators should recognise that investing in success is not a crime; blocking competition would be".
"The dark clouds of protectionism are gathering over Europe and the United States," he said.
"Five mega-carriers are trying to pull the ladder up after years of having it their own way. "The people that will really lose if these giant legacy airlines are successful are the millions of travellers benefiting from new choice in the global air travel market."
He was speaking a week after European and US carriers attacked Etihad Airways' rapid growth of the last decade.
Hogan also questioned the claims of the airlines campaigning against Etihad Airways.
The US and European carriers have asked their respective regulators to address the issue of unfair competition.
They claim that Emirates Airline, Etihad Airways and Qatar Airways receive subsidies from their governments -- an allegation that has been strongly denied.
Etihad Airways shareholder, the government of Abu Dhabi, had chosen to invest in a new airline at a time when many factors combined to offer major opportunities.
"It saw the opportunities from a new world order in terms of international commerce, from its geographical position and from modern aircraft technology which meant that for the first time, it was one flight away from almost anywhere in the world," Hogan said.
The result, he said, was an airline that had grown to serve 14.8 million guests in 2014, over a network that now reaches 111 destinations.
To achieve that rapid growth, in an industry with such high costs of entry, had required significant investment, said Hogan who is also the president of Etihad.
"Etihad Airways has received investment from its shareholder, the government of Abu Dhabi, in the form of equity capital and shareholder loans.
"We have always been clear about that.
"The shareholder knew those amounts would need to be significant," he said.
Hogan said it was telling the British Airways had not joined the other legacy carriers in attacking Etihad Airways.
"There is one global airline that hasn't complained about the new competition from the Gulf carriers -- and that's your home airline here, British Airways," he said.
He finished his speech by saying that this is a debate about competition.
"When it comes down to it, competition is what the market wants.
"It is certainly what the customer wants. People want choice when they travel. Choice means they know things will constantly improve.
"That's the same whether you are sitting in Abu Dhabi, or in London, Manchester or Edinburgh," Hogan said.