Stockmarket Gurus Raamdeo Agrawal, Manish Gunwani, S Naren and Nilesh Shah discuss their favourite themes for the New Year.
Illustration: Uttam Ghosh/Rediff.com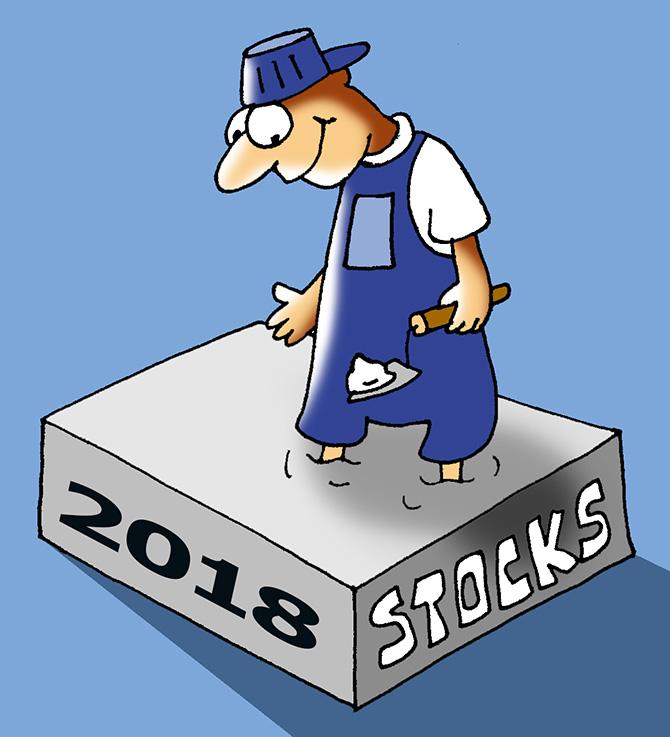 With the Sensex and the Nifty rallying over 30 per cent each, and small- and mid-cap indices gaining over 60 per cent and 50 per cent, respectively, 2017 was an exciting year for stock market investors.
The good news: Many retail investors, who started systematic investment plans (SIPs), have benefited greatly from this rally.
However, 2018 may not be the same.
Experts believe there could be significant volatility due to reasons such as rising crude oil prices, strengthening dollar, and geo-political tensions.
And, as the market saying goes, it will be a stock-picker's market.
In such circumstances, experts believe it would be a good time to seek shelter in large-caps.
Also, don't go by SMSes or the friendly neighbour's stock advice because there will be a lot of such advice during good times in the market.
Most importantly, since the market has done remarkably well, there is a good chance that the debt-equity ratio is heavily in favour of equity.
In such circumstances, it would be a good idea to book profits in equities and put more in debt.
The motto of 2018: Stay safe, stay alert.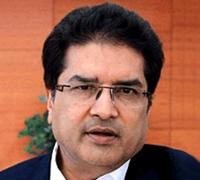 Raamdeo Agrawal, Joint MD, Motilal Oswal Financial Services
Market outlook
2018 should be a positive year, as fund flow remains good.
While the markets rose in 2016 and 2017, earnings have failed to materialise.
If they don't revive next year, the markets may correct a little bit.
Even if the market is muted, certain stocks will fly.
Companies doing well will witness disproportionate appreciation.
Too much money is coming in looking for a new idea and the moment one is found, everybody will pile in on it.
So, even in sluggish markets, some stocks will double or triple.
It will be a stock-picker's market, as it has been for the past two years.
Good stocks will surprise everybody, as Maruti has done.
I hope earnings growth becomes much more broad-based.
Themes
Next year should see capex cycle coming back. That will give impetus to sectors like cement and steel.
Companies in the housing sector or non-banking finance companies that are doing well at present will continue to do so.
Will the mid-cap rally continue?
Mid-caps have been outstanding for the past two years. Some could give exceptional returns if their results are good. The set of companies will change.
New ones will become investors' darlings depending on their earnings.
Advice to investors
Investors who can't do in-depth analysis of stocks will be better off giving their money to professional managers in mutual funds (MFs) or portfolio management services.
If you think the market is too high, go for systematic investment plans (SIPs).
To be successful, you need to find the right stocks and also time your entry and exit appropriately.
For finding the right stock, you have the manager.
To get the timing right, you have SIPs.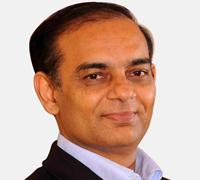 Manish Gunwani, CIO, Reliance Nippon Life AMC
Market outlook
We think on a three-year basis double-digit returns per annum are likely, as earnings compounding can offset the higher valuation we are staring at today.
The earnings of the Nifty over the past four-five years have compounded at low single-digit, much below the long-term trend.
Due to various factors like strong global growth, waning effects of legislations like GST/the Real Estate Regulatory Act, a high amount of election-related spending likely in FY19 and other reasons, the earnings growth is likely to rebound in next two-three years.
Also, we have to see it in the context that while mid- and small-cap indices have done very well, the Nifty annual return for the last three-year and five-year periods is only nine per cent and 12 per cent, respectively.
Themes
Large banks will see asset quality stress improving over the next one-two years.
Industrials is one segment which is likely to see a quick recovery if the economy revives.
In pharma, we think earnings are likely to bottom out in FY18 (two-three years).
Will the mid-cap rally continue?
Given the strong relative performance of mid-caps to large-caps over the past four years, we see more pockets of value in large-caps.
However, given the wider universe in mid-caps, we do see reasonable value in select stocks.
Funds with 60 to 70 per cent in large-cap and the rest in mid- /small-caps are a good bet.
Advice to investors
Whether it is SIP or lump sum, pure equity or balanced, the important thing is investors should be disciplined in their overall asset allocation and not be swayed by near-term returns of each asset class.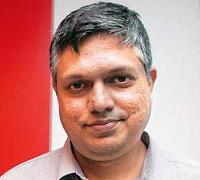 S Naren, CIO, ICICI Prudential AMC
Market outlook
The Indian market is in mid-cycle and yet to reach its peak when one takes into consideration various parameters like capex cycle, credit growth, corporate earnings and capacity utilisation.
However, markets, over the long term, generally move in tandem with corporate earnings growth. This is where the divergence begins.
Over the past three to four years, corporate earnings growth has largely been flattish with some green shoots visible in certain pockets over the past two quarters.
In such a scenario, market returns look largely front-loaded, with the markets rallying on the hope of earnings turnaround rather than the actual development.
This is not to suggest that the best is behind us.
Sometimes, when markets move from mid-cycle to end-cycle, the returns can be large, as was the case in 1999 or 2007.
Themes
Over the next three years, the Rural India story along with IT, pharmaceuticals and telecom will do well.
The various initiatives launched by the government in housing, electrification, irrigation, crop insurance and eNAM (agro e-trading platform) are all poised to improve the rural theme.
Even in pharma, available at lower valuations currently, a turnaround is likely to play out with increased traction in key FDA approvals and strong R&D focus on complex generic products.
In IT, growth is expected to pick-up.
Advice to investors
Investors in existing SIPs may continue. New investors should invest in balanced or dynamic asset allocation schemes because the markets are no longer cheap.
Those looking for participation through fully-diversified equity schemes could consider large-cap-oriented schemes.
However, if the equity allocation has increased significantly on account of the market rally, then it's time to rebalance.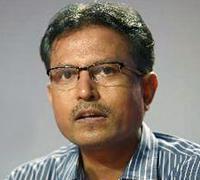 Nilesh Shah, MD, Kotak Mahindra AMC
Market outlook
Indian markets will face a few headwinds in 2018. Rising crude oil prices will put pressure on the current account deficit and fiscal deficit.
The fiscal slippage of FY18 doesn't augur well for the FY19 target.
High real interest rates and an overvalued currency will curtail GDP growth as reflected in lower GST collections.
A host of state elections and the general election in 2019 will keep the market on the edge, especially towards the end of 2018.
The supply of paper (initial public offerings and others) is at a record high and valuations are above historical average.
Against these headwinds, the market is expected to get some support from domestic fund flows.
In addition, the lower base of December 2017 and March 2017 will optically provide double-digit earnings growth in the next two quarters.
Themes
2018 will be a year of stock picks.
The returns divergence between sectors as well as large-, mid- and small-cap stocks will narrow down.
It will also be a year of mean reversion on valuation.
Leaders in sectors available at discount to smaller peers will outperform.
The bigger theme for 2018 and beyond will be a disruption.
Companies that are disrupting current business models for better efficiency will outperform; companies getting disrupted will become extinct.
Advice to investors
Investors will have to moderate return expectations in 2018 and be ready to navigate volatility.
It will be a great trade if they can pick disruptors and avoid disrupted companies.
Retail investors should focus on asset allocation, as it is not the time to be leveraged in equity or follow SMSes that promise guaranteed returns.