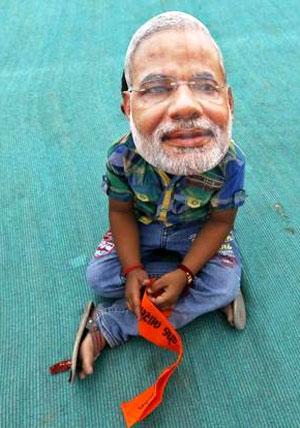 Billionaire Kumar Mangalam Birla is used to many restructuring to unlock value for his investors. After cement now he has merged apparel businesses of parent Aditya Birla Nuvo to provide investors direct holding in a fast growing business segment. In an interview with Dev Chatterjee and Abhineet Kumar, he explains the rationale behind the restructuring besides talking about the state of economy and governance.
What is your view on the first year of Narendra Modi as prime minister? Do you think he has failed to meet expectations?
It is unrealistic to expect that change will happen in one year. Even if you take over a company and try to turn it around it cannot be done in one year. And here we are talking about whole country and a very complex country. What I see is that there is focus in right area and there is a lot of work going on. They are doing right things.
And it is very reasonable to expect that they will take another year before we actually see the impact on the ground. He is hundred per cent on expectations in his first year term.
Pantaloon Fashion & Retail has been in the red. So is this restructuring an exercise to bring it in the black sooner than it would have been otherwise?
That is not the driving factor. Profitability of Pantaloon has improved significantly since its acquisition in the last three years. A lot of work has gone into restructuring, reformatting and renovating stores and refreshing the brands. So it is at a take off point now which is why we thought it is a good time to bring it together.
What is your expansion plan for the new entity following this restructuring? How do you see the emerging e-commerce sector affecting your growth plans?
We would be adding 250 to 300 stores for Madura every year. And 35 stores a year for Pantaloon. I think that will be an investment of Rs 450 to Rs 500 crore (Rs 4.5 to 5 billion) every year. As of now while this business is relatively small going forward I would not be surprised to see it a very significant growth driver for the group in 3 to 5 years.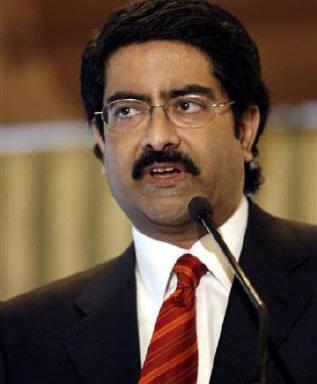 E-commerce will impact the brick and mortar retail but the fact that our brands are leading brands in each of their segments and they are so firmly entrenched that the impact on them would be minimal. I do not think that brick and mortar retail is going away. But the growth rate may slowdown because of the emergence of e-commerce.
Ecommerce is here to stay. It is a global phenomenon and it is a great proposition in terms of price and customer interface. Some of the e-commerce company in our country is doing well. We are looking at e-commerce but we have not been able to zero in on anything specific. But the management will look at e-commerce as a sales channel for growth.
Aditya Birla Nuvo has been a conglomerate with a combination of cash cows and growth businesses requiring continuous funding. Since you sold out the BPO business of Nuvo some time back and now created a separate entity for apparel, what is the way forward for the parent?
It will continue to invest in its current businesses. Fertilizer is an attractive opportunity. But the bulk of the investment will be in financial services space. This includes the NBFC, housing finance, mutual fund and insurance. We have also applied for a payments bank license. My sense is that this will have a good part of its future investment.
Due to the complex structure of Nuvo it has always attracted conglomerate discount by the investors. What is the effort you are putting to simplify it?
This transaction seeks to do away with that conglomerate discount by giving our shareholders a direct stake in the garment company. They not only retain their stake in Nuvo, but they get a direct stake in the apparel company too.
There have been talks about Ultratech getting merged with BK Birla groups cement units. What is the update on that?
That is completely speculative and not true. There are no such plans.