Infosys Ltd, India's second-largest software services provider, rejected allegations by an American job applicant that she was not hired for a position in the United States because of her nationality.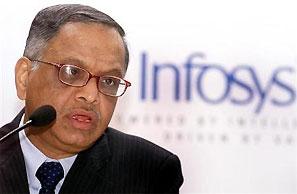 Seeking class action status in a suit filed on August 1 in the US District Court in Wisconsin, Brenda Koehler said Infosys systematically discriminates against people of non-South Asian descent. Koehler said she applied for a job as a lead IT administrator in April 2012 that ultimately went to a person of Bangladeshi origin.

"Infosys is an equal opportunity employer. We categorically deny Ms. Koehler's claims," Infosys said in an emailed statement on Tuesday. "We look forward to addressing this matter in court, not in public venues where facts can become mixed with rumour, opinion and speculation."

The lawsuit comes as India's IT firms fight stricter visa rules as part of immigration legislation reforms in the United States - the industry's biggest market.

The suit said Infosys abused the H-1B visa process to bring in workers from South Asia instead of hiring locals. Of Infosys' more than 15,000 employees in the United States, about 90 percent are of South Asian descent, according to the suit.

Those figures could not immediately be independently verified, though an Infosys filing for the year ended in March said the majority of its staff in the United States were on H-1B
work visas. An employee holding an H-1B visa can remain in the United States for up to six years.
"It is important to understand that no proof of class action suitability has been presented and no court has ruled that the case is appropriate for class action treatment," Infosys said.
In August 2012, a U.S. court threw out a whistleblower lawsuit by Jack Palmer, a U.S. national employed by Infosys in Alabama. Palmer said he had been harassed for bringing to the company's notice abuse of certain short-term visas.
Infosys settled a similar lawsuit with a former employee in December that year in the Northern District of California.
In March this year, Tata Consultancy Services Ltd, India's top software services provider, said it agreed to pay $29.75 million to settle a class-action suit in the United States brought by two former non-US-citizen employees.
The ex-employees had accused TCS in 2006 of forcing all non-U.S.-citizen workers to sign over their U.S. federal and state tax refund cheques to the company. Tata also deducted their Indian wages from their compensation, the suit alleged. TCS had denied any wrongdoing.