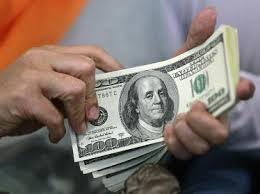 A 65-year-old Indian-American man has pleaded guilty to charges of defrauding individuals of hundreds of thousands of dollars and could face upto 20 years in prison.
Satyen Chatterjee, a former faculty member at Seattle's University of Washington Business School, had operated an investment advisory business for more than 20 years until the Washington State Department of Financial Institutions ordered it to cease operating illegally in October 2013.
He admitted engaging in a scheme to defraud investors between 2007 and 2013 and will be sentenced before US District Judge Thomas Zilly in August.
According to records filed in the case, at least five victims were defrauded of more than $600,000.
Chatterjee convinced various investors to make investments with him in what he represented were fixed rate securities.
However, he transferred the funds to his own bank accounts, used the money for his own expenses, or lost it as a day trader in the stock market.
He also solicited and accepted investments in a nutritional supplement company but instead of actually using the money for the nutritional supplement company, Chatterjee
used the money for his own expenses or to pay off prior investors in the fixed rate securities scheme.
Chatterjee faces upto 20 years in prison but under the terms of the plea agreement, prosecutors could recommend a lesser sentence.
The image is for representational purpose only