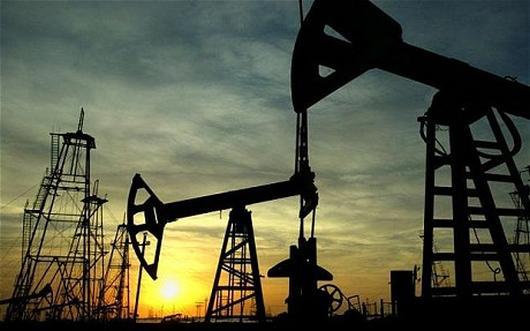 Indian companies place orders worth $600 million for US crude, which is likely to increase by nearly $2 billion in the near future.
With India keen on diversifying its crude oil sourcing at competitive rates, domestic companies have opened up to the US spot market.
According to officials, orders worth $600 million have already been placed by the Indian companies so far, which is likely to increase by nearly $2 billion in the near future.
This is also seen as a move in line with the Trump administration's policy to reduce the US trade deficit. India's exports to the US stand at $72 billion, while it imports come to around $30 billion.
Officials said India also faces an advantage of buying the US crude at least $2 a barrel cheaper than that supplied by the Organisation of the Petroleum Exporting Countries (Opec).
Experts said that proximity to India still makes the West Asia a favourable source than the US, as unless fuel is swapped, the transportation cost is a huge burden.
"We have already contracted 7.85 million barrels of crude oil, for an overall contract worth about $450 million, from the US market. In fact, US crude oil imports have the potential to increase bilateral trade by at least $2 billion," said an official close to the development.
While Indian Oil Corporation (IOC) is set to source 3.9 million barrels for the Paradeep refinery, Bharat Petroleum Corporation (BPCL) and Hindustan Petroleum Corporation (HPCL) are set to source 2.95 million barrels and 1 million barrels, respectively, for their Kochi and Visakhapatnam refineries.
According to a Reuters report, the Mukesh Ambani-led Reliance Industries (RIL) has also bought its first crude oil cargoes from the US, which include 1 million barrels each of West Texas Intermediate (WTI) Midland and Eagle Ford crude. This is expected to arrive in India by November.
"Diversification of the market will be good as demand for crude in India is set to grow by at least 4-5 per cent per annum, compared to a global average of 1.5 per cent. US crude has never come to India before, but it can be effectively used for many Indian refineries like Jamnagar and Paradeep, which are equipped to handle complex mixes of crude oil, including sweet, sour and heavy crude," said Anish De, partner and lead, energy and infra advisory, KPMG.
Out of the total order by state-run companies worth $450 million, IndianOil has already imported 1.6 million barrels. The company is planning to process the US crude at its Paradip, Haldia, Barauni and Bongaigaon refineries.
"We want to get over the buyer and seller relationship. It should be mutually beneficial with responsible pricing. As a consumer, we would like to import from those who offer us competitive pricing," Dharmendra Pradhan, Union oil minister, said.
This can be seen as a shift in focus towards the US by India from Opec, which has a share of 86 per cent of crude oil and 75 per cent of natural gas imports to India.
According to reports, Iraq surpassed Saudi Arabia as the largest exporter of crude to India. While Iraq contributed about 23 per cent of India's imports, Saudi Arabia supplied about 17 per cent in May.
On India's changing its import strategy, Opec secretary-general Sanusi Mohammad Barkindo said, "This is a global market. Since December of 2015, the US has lifted the ban on exports and, therefore, you have been seeing a gradual rise in export numbers. Of course, Asia remains a prime destination for exports, particularly sweet crude."
Barkindo added both Opec and independent producers in the US have a shared responsibility of restoring stability in the crude oil market.
Indian companies, both public and private, have made sizeable investments in US shale assets with a total investment of approximately $5 billion. The first contracted LNG by GAIL is expected to be delivered in January 2018, through which the US expects to reduce the trade deficit between both the countries.
Photograph: David Mdzinarishvilli/Reuters.