Premiumisation, improving demand aid realisation growth at most large firms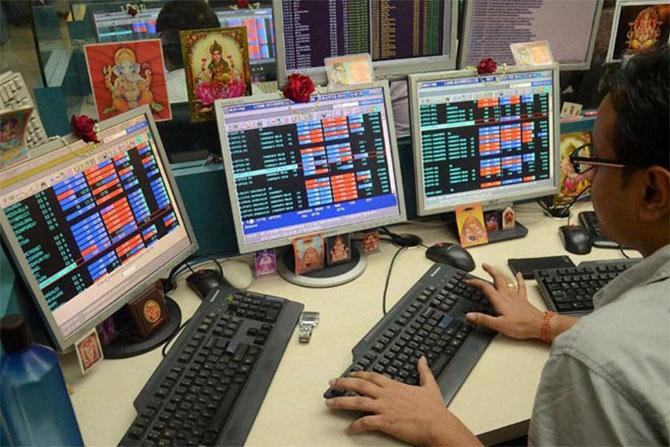 After continued pressure on price-led growth or realisations in the past couple of years, the tide seems to be turning for Indian companies.
In the March quarter (Q4), revenues of more companies were driven by higher realisations than in recent times. Of the 31 large ones for which the break-up of domestic revenues between volume growth and realisation growth is available, 20 saw an increase of over two per cent in this metric - it was only nine in the June 2016 quarter. Companies in the steel, cement, consumer staples and auto sectors have seen strong realisation growth in Q4.
In steel, for instance, government measures for a higher minimum import price helped in pricing for JSW Steel and Tata Steel. And, they were able to source cheaper raw material, leading to strong double-digit volume growth.
Rising input cost was the key factor driving calibrated price increases by consumer staple companies. Hindustan Unilever, Godrej Consumer Products, Britannia and ITC (cigarettes) managed to bring back theirvolume growth to pre-note ban levels, while improving their realisations.
In auto, a continued increase in the share of premium and high-margin products fuelled realisation gains for Maruti Suzuki and Mahindra & Mahindra, even as select companies such as Ashok Leyland took price hikes.
The improvement in realisations is commendable, as the quarter also saw sharp discounts due to transition to the BS-IV standards.
Titan Company also saw strong realisation growth. It launched new collections and was able to improve grammage, too, amid a strong wedding season, an increased pace of customer acquisition from the unorganised sector and a healthy response to its 'golden harvest' scheme.
Pramod Gubbi, equities head at Ambit Institutional Equities, says: "After a long period of capacity expansion, we are witnessing consolidation in the cement sector, due to which new capacity additions have come to a standstill.
At the same time, there are some green shoots of demand in certain pockets - Andhra, Telangana, the northeast and east. With a virtual freeze on capacity addition and improvement in demand, pricing has moved up."
ACC, UltraTech and Ambuja Cement saw high realisation growth without hurting volumes. Motilal Oswal Securities pegs the sales growth of stocks under its coverage at a 11-quarter high.
Of the remaining 11 companies, three - Apollo Tyres, TVS Motor and Asian Paints - saw flat growth in realisations (0.2 per cent to a negative 0.6 per cent).
The others saw a decline from one to five per cent. Telcos Bharti Airtel and Idea Cellular witnessed a sharp double-digit fall in both voice and data realisations, from the disruption caused by Reliance Jio.
Strong volume growth could not compensate for weak realisations, leading to a decline in sales . As the sector is facing disruption since September these trends are not comparable and do not reflect trends in consumption demand.
Going ahead, investors will watch for sustainability of this trend of strong realisation growth. Experts believe as the trend of premiumisation (in automobiles) and improving demand with limited capacity expansion (in cement) are likely to continue, these companies could continue to see healthy realisation growth.
With input costs stabilising, consumer staple companies might strive for a balance between pricing and volumes. And, could re-invest in brand building, innovation and other efforts to boost volume growth, as well as market share.
With near-term pressures from rollout of the goods and services tax, these companies may not effect price hikes in this period.
"There are some green shoots of recovery which slightly improved the pricing power of companies in the quarter but it remains to be seen how much of these gains are sustainable," adds Gubbi of Ambit Institutional Equities.