Real estate will prosper, small developers won't, Ajay Piramal tells Abhineet Kumar and Niraj Bhatt.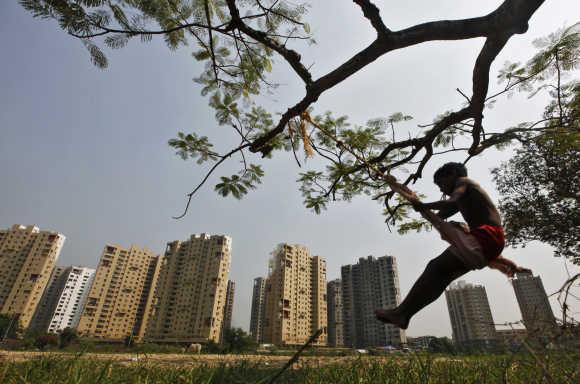 IMAGE: "For larger developers, demonetisation and RERA are opportunities as the business has become transparent and the cash component will go away," says Piramal group head Ajay Piramal. Photograph: Rupak De Chowdhuri/Reuters
Piramal Enterprises has become a major player in the financial services sector as a lender to real estate developers after it sold its domestic formulations business to Abbott in 2010.
Besides finance, it also has two other divisions: Healthcare and information management.
Chairman Ajay Piramal talks about the impact of demonetisation on real estate and the company's strategy:
What will be the impact of demonetisation on the real estate sector?
As far as real estate is concerned -- and we are also a developer through a separate entity -- the Real Estate (Regulation and Development) Act, or RERA, will have more impact than demonetisation.
It will favour companies that have a good track record, brand name and access to funds.
Before this law, anybody without capital could become a developer by getting into co-development agreements with a land owners. This has stopped now.
The small developer will not be able to do it after RERA.
For larger developers, demonetisation and RERA are opportunities as the business has become transparent and the cash component will go away.
At the larger level, people have to make cheque payments, which is good.
I do not see real estate prices coming down actually.
Among the developers we have funded, most are reporting good sales, and the maximum impact has been to the extent of a 25 per cent drop in a few projects, which is not bad.
Piramal Enterprises stock has gained 80 per cent in the last one year. Have investors stop criticising you about retaining profits from the sale of the formulations business to Abbott?
I believe that we are long term players. We stuck to what we believed in 2010.
As the largest shareholders, we thought that this was in the best interest that we distribute some of the money and retain the rest for re-investing.
We made a profit after tax of Rs 15,000 crore (Rs 150 billion) on the sale, of which we retained Rs 10,000 crore (Rs 100 billion) after distributing dividends and share buyback.
How have the three businesses done and what's the plan ahead?
Fortunately, we see a good runway for growth in all the three businesses.
The OTC pharma business is seeing good growth.
We are following the same strategy that we followed in the past of growing organically first and then taking the M&A route.
When we had acquired Nicholas in 1988, we were at 48th position in the domestic market and when we sold it to Abbott in 2010, we were at third place.
In 2010, when we separated the OTC business, our rank was 40th in the domestic market, and today we are sixth in OTC.
Also, our critical care business was earlier US-centric, but now we are going to Europe and also acquiring new products.
In October, we bought five anaesthesia and pain management products from Belgian drugmaker Janssen Pharmaceutica for $175 million.
We are again looking for niche categories for acquisitions here.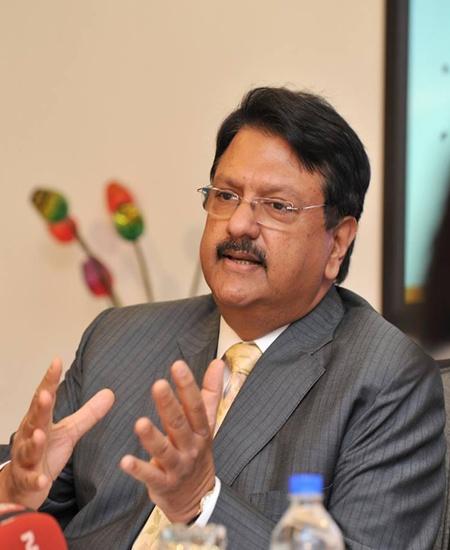 IMAGE: Ajay Piramal, head of the Piramal group. Photograph: Kind courtesy Piramal Enterprises
What about the financial services and information management businesses?
The financial services sector usually grows at 2.5 times to GDP.
If we expect 8 per cent GDP growth, this sector is expected to grow by 20 per cent.
Large banks are saddled with non-performing assets, which has given non-banking finance companies like ours new business opportunities.
Also, with demonetisation, the informal lending market that SMEs were accessing no longer exists.
For this business we believe that building the business organically is the best route.
We have also forayed into housing finance, which is a high-growth area.
Our information management business is also looking at a good growth trajectory.
With increasing competition in the market, companies need to analyse and benefit from the huge data that gets generated.
This business provides such data analytics to the healthcare sector, and converts data into wisdom.
In this space too, we will make acquisitions in niche areas.
Is there a plan to merge the financial services business with the Shriram group, where you have taken a stake?
If you are going to talk about this merger, it will be a big distraction today.
The Shriram group has 50,000 people. Even a merger of Shriram City Union Finance and Shriram Transport Finance will be a shake-up.
Let both groups grow independently, and we will see at the right time.
Such a merger will become a distraction, and we may lose at least one or two years.
In financial services, if you lose that kind of time, somebody else will take market share.
So today, both groups are growing rapidly on their own, and it is in the interest of both entities to keep them separate.
When will you increase your share from one-fifth to one-third in Shriram Capital?
We will do it at a later date.
Today, we also have requirement of funds at Piramal Enterprises if we want to grow our financial services business as it is a capital-hungry industry.