Govt tells PSBs to integrate banking systems, rotate staff as a policy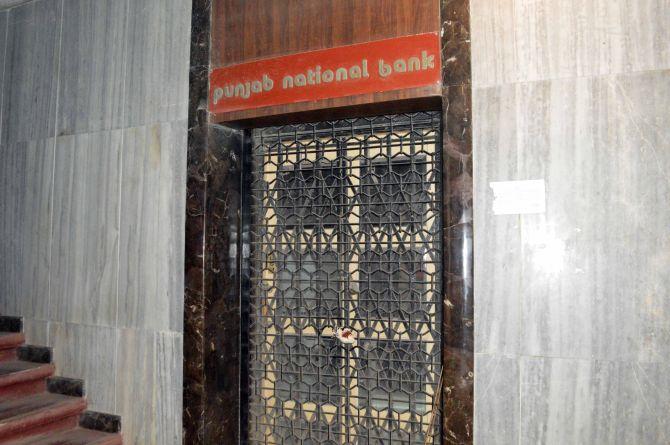 The department of financial services will soon hold a meeting with the information technology team of all public sector banks (PSBs) to ensure a scam such as the one at Punjab National Bank does not recur, officials said.
The department has directed all PSBs to plug the technology lapses that enabled the scam of fraudulent Letters of Undertaking (LoUs) issued on behalf of the Nirav Modi and Mehul Choksi groups of companies, to foreign branches of Indian banks.
"We have asked all banks to integrate their Core Banking System with the SWIFT [Society for Worldwide Inter-Bank Financial Telecommunication] system," said a senior official on condition of anonymity.
PNB says the scam was undetected as its CBS was not integrated with SWIFT, helping executives at a Mumbai branch to bypass the system and issue fraudulent transaction messages to other banks. As a result, the transactions were not reported in PNB's account books.
"Banks need to put systems in place to ensure security of transactions is not compromised," the official said.
The finance ministry has also told all banks to immediately implement a rotation policy for staffers.
"There should be periodic rotation of bank employees holding sensitive and non-sensitive posts," the official said.
In this case, PNB did not even enforce its own personnel policy, which says an employee cannot work in the same position in a branch for more than three years, a bank executive said.
PNB's former deputy branch manager, Gokulnath Shetty, now charged with having initiated the fraudulent transactions, was at its Brady House branch in Mumbai for over seven years, since March 2010. Shetty retired from the bank on May 31, 2017.
Shetty also took help from another employee, Manoj Hemant Karat, a clerk in the branch for over five years.
PNB has said both officials issued over 150 fraudulent LoUs since 2011.
The Centre has also asked PNB to ensure it fulfils all the commitments made to foreign branches of Indian banks in the form of LoUs.
"PNB cannot absolve itself from its liabilities. International banking norms also say all commitments made within the banking system should be honoured. So, we will ensure no banks default," adds the official cited earlier.
The role of more PNB officials in the affair isn't ruled out.
"Officials at various levels might have colluded with the Nirav Modi and Mehul Choksi groups of companies in the fraud," an official said.
Photograph: Sahil Salvi