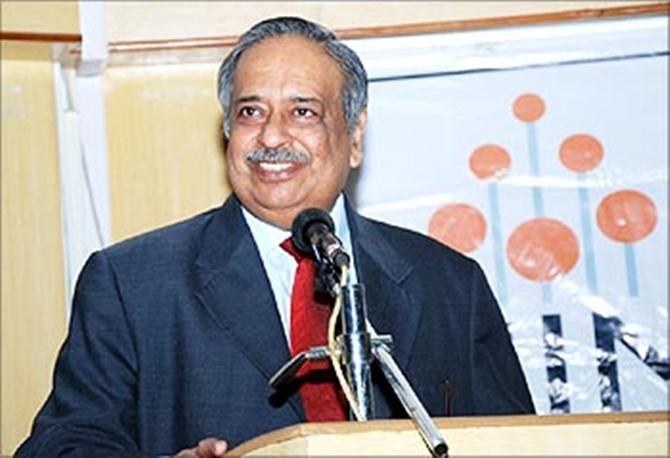 Former Securities and Exchange Board of India (Sebi) chairman M Damodaran was instrumental in bringing in the Clause 49 requirements on independent directors (IDs) and taking several steps to get companies to follow these.
Soon after he stepped down as Sebi chief, he was invited for a talk at a premier management institution.
A member from the audience, who thought the former IAS officer was still with Sebi, started blaming the regulator for the losses he'd suffered in the stock market.
"You guys are responsible for all things going wrong," he said.
His argument was that he was earlier very careful with the companies he invested in but after Sebi brought in the ID requirement, "We took the eyes off the ball."
And, lost money, as these IDs did not perform as expected.
Though it was not an accurate or fair complaint, it set Damodaran thinking. He resolved to take this up "as an area of work…somewhere down the line".
Seven years later, that resolve has crystallised into a first of its kind body in the world, though its focus area is slightly broader in the sense it would include even the non-IDs.
Damodaran recalled the above incident while talking to journalists at the BSE building in Mumbai before launching Non-Executive Directors In Conversation Trust (NEDICT) last week.
In a way, the anger shown by that investor found its way into the psyche of lawmakers and regulators over the next few years.
Fuelled by the Satyam Computer scandal and the criticism faced by directors, laws and regulations have made the board of a company responsible for various things, many of which they have little control over. While these changes have given some assurance to minority investors, it has unnerved the population that takes up board seats in various companies.
One of the biggest issues faced by these senior corporate citizens is the asymmetry of information.
The knowledge of these non-executive directors, who visit the company on four or five days every year, is no match to the executive management that handles the day-to-day affairs.
In the face of such asymmetry, the duties mandated on them in the Companies Act, such as reporting "concerns about unethical behaviour" and recording "concerns about running of the company" in the board minutes, seem a tall mountain to climb.
Another major concern for the NEDs is the big stick of class action suits provided for by the new Companies Act.
Damodaran feels it is only a matter of time that this is wielded by shareholders at hapless NEDs.
NEDICT, through a conversation format, hopes to address these issues and help NEDs equip and embolden themselves to face the new world beyond tea, snacks and Bollywood gossip, that directors were often criticised of reducing board meetings to.
NEDICT has also got in touch with companies, which will be limited to the role of 'donors'.
While Damodaran and his fellow trustees have ruled out a self-regulatory organisation, NEDICT wants to play an active advocacy role and give a voice to the NED community, which could run into 'thousands'.
NEDICT could be a good counter-weight for the pro-minority investor community, comprising activists, regulators and proxy firms, gunning for the head of board members for anything going wrong with companies and stocks.
Let us hope it creates an atmosphere for more informed and nuanced debates that pave way for better board rooms and better managed companies, which are in turn better for investors.