In the midst of gloom, the industry has been actively engaging with the consumer; advertising steadily, keeping volumes high even if spends hover around the levels in the past or even dip slightly.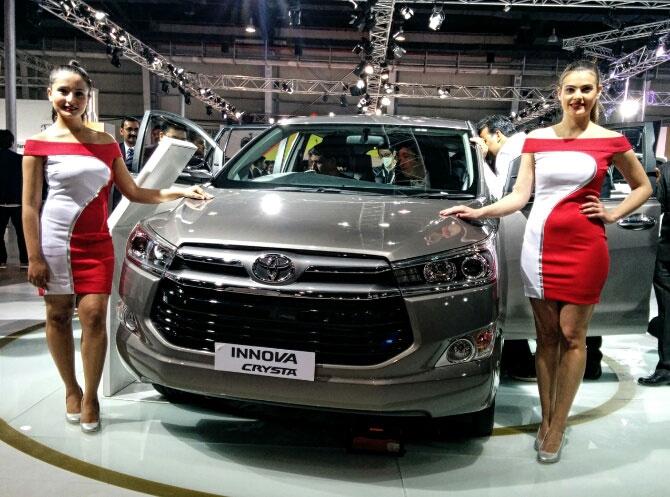 There are no two opinions about the despair that stares at the automobile industry in the country.
According to data from the Society of Indian Automobile Manufacturers (SIAM) for August, vehicle sales in categories, including passenger vehicles, as well as two-wheelers and commercial vehicles, (CVs) stood at 1.82 million units compared to 2.38 million units in the same month the previous year. This represents an alarming fall of 23.55 per cent.
In the midst of such gloom, however, the industry has been actively engaging with the consumer; advertising steadily, keeping volumes high even if spends hover around the levels in the past or even dip slightly.
According to AdEx India, a division of TAM, advertising on all three mediums grew in the period January-August 2019 as compared to January-August 2018.
Radio is the most popular medium, indicating the auto brands' intent to keep spends low while volumes grow.
According to the report, "Radio had 32 per cent growth, followed by TV and Print, with 11 per cent and three per cent respectively in January-August 2019 compared to January-August 2018."
Stuck in the slow lane, promotions, advertising and customer engagement are of critical importance, say the companies.
Honda Cars India, for instance, has gone full throttle to lure buyers. During September, Honda had rolled out 'The Great Honda Fest'.
Customers were given the option to avail attractive offers across all cars at any dealership during this festival period.
"This is the best time for our customers to make their much-awaited car purchase," said Rajesh Goel, senior vice-president and director, Honda Cars India.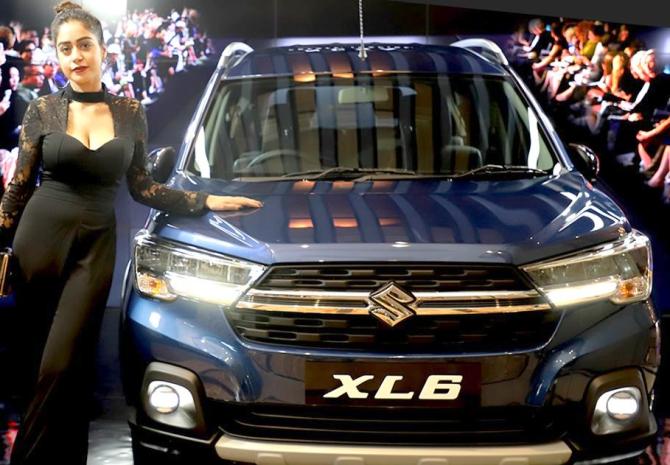 Maruti Suzuki has also been offering hefty discounts, some dealers have announced up to Rs 1.2 lakh off on the S-Cross, and for the Ciaz and Baleno, the figure is around Rs 1 lakh. The Ignis is cheaper by over Rs 70,000.
Also, to stir up the SUV market, the carmaker recently rolled out mini SUV S-Presso for less than Rs 4 lakh.
Shashank Srivastava, executive director, marketing & sales, Maruti Suzuki India said that the company is undertaking research projects to understand consumer behaviour and identify the reasons for lower sales.
Regular inputs are taken from the on-ground sales team to understand customer sentiment. Based on these inputs, the company has undertaken several customer centric initiatives and is bringing intelligence, personalisation and human connect in its brand campaigns.
"We're constantly using digital to reach more customers with our offerings and understand our customer's needs and behaviour at the same time," he said.
Besides the slowdown, another factor that prompted these decisions (of lucrative offers and advertising) is the impending deadline for rolling out Bharat Stage-VI vehicles that is set to take effect from April 1.
One of the country's biggest two-wheeler majors, TVS Motor Company, is on a launch spree. According to a senior official of the company, this is being done "to keep the market excited".
For instance, in September, the company rolled out the TVS NTORQ 125 Race Edition for around Rs 63,000.
In July, it launched India's first Ethanol-based motorcycle, the TVS Apache RTR 200 Fi E100, for Rs 1.2 lakh.
In May-end, it rolled out TVS Apache RR 310 for Rs 2.27 lakh. TVS has become so aggressive that almost every one-two months, it is either launching a product or offering an upgraded model.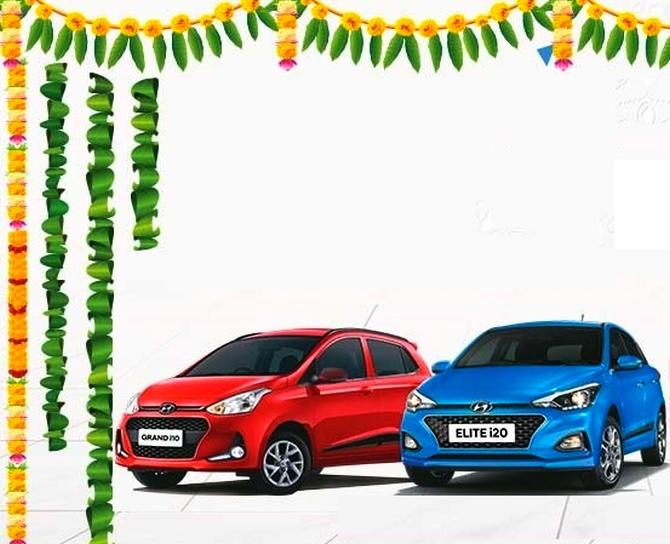 Bajaj Auto recently rolled out the Duke 790 from its high-end KTM stable for a whopping Rs 8.64 lakh. The two-wheeler giant plans to launch three more KTM models by March next year.
Staying in the news helps. Hyundai Motor India said bookings have gone up nearly 50 per cent in pre-Navratri period.
The company started campaigns on September 21, immediately after Finance Minister Nirmala Sitharaman announced a cut on corporate taxes. This pushed up enquiry levels, but sales did not take off until end September.
Puneet Anand, Group Head Marketing at Hyundai Motor India attributes this to the launch of new products, backed by various marketing and branding activities.
He said that the company's budget for branding and marketing activities has increased by 40-50 per cent, from its original target, for the festival season.
Anand said retail registration has increased by 24 per cent and Hyundai's retail business has gone up by 20 per cent, which is led by the premium compact and compact car.