The housing inventory overhang in the top seven cities in India stood at a five-year low of 20 months at the end of the January-March quarter, data from real estate consultancy Anarock showed on Monday.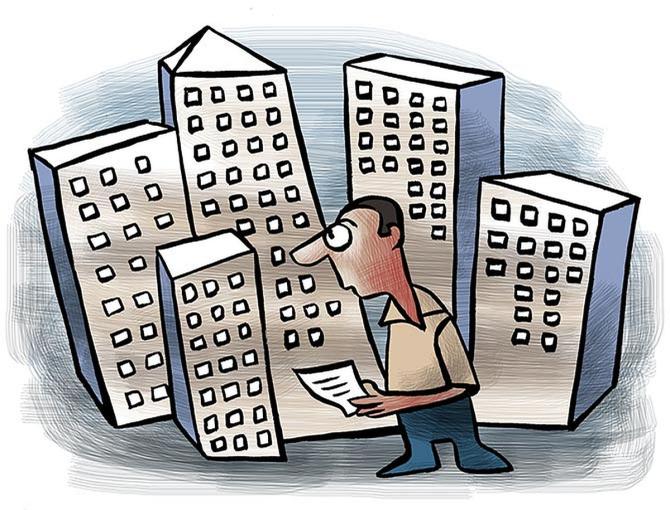 It was the highest at 55 months in the quarter ending December 2020.
The inventory overhang is the amount of time it would take to sell the current housing listings in an area. A lower overhang denotes higher demand in a particular area.
The data showed that Bengaluru had the lowest inventory overhang of 13 months.
"In Q1CY23, the top 7 cities recorded all-time high sales of more than 114,000 units," says Anuj Puri, Chairman of Anarock Group.
"The quarter broke all records and breached the 100,000 units mark for the first time. Strong homeownership sentiment, relatively lower home loan rates, strong momentum in luxury housing and the anticipation of further price hikes were major factors in boosting housing sales, bringing down the overall residential inventory overhang across the top cities."
Mumbai metropolitan region (MMR) and the national capital region (NCR) emerged as the top hotspots.
NCR saw a maximum 5-year inventory reduction of 43 months. It stood at 66 months in Q1CY2018 and by Q1CY23, it had fallen to 23 months.
It was the third-best housing sales performer in Q1CY23.
"This is the best the region has seen in the last five years.
"In fact, inventory overhang in NCR had peaked at 88 months in Q4CY20," says Puri.
In MMR, the inventory overhang shrunk by 34 months, attaining an all-time low of 21 months in Q1CY23.
MMR recorded the highest sales among the top cities, with 34,690 units sold in the quarter - an increase of 182 per cent against the same period in 2018.
Hyderabad's inventory overhang was reduced to 21 months in Q1CY23, from 23 months in Q1CY18.
Pune's inventory overhang stood at 20 months as of Q1CY23-end.
It was 40 months in the same period of 2018 and reached 43 months in Q1CY21.
Chennai also saw a considerable drop in its inventory overhang – from 36 months in Q1CY18 to 20 months in Q1CY23.
Kolkata's residential inventory overhang dropped from 46 months in Q1CY18 to 20 months as of Q1 CY23-end.