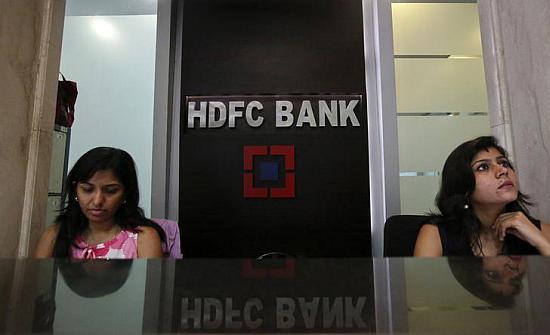 The uncertain macroeconomic environment may have prompted HDFC Bank to go slow on expanding its credit card portfolio. For the first time in several months, the country's largest credit card issuer saw a sharp month-on-month decline in its base.

At the end of June this year, HDFC Bank's portfolio had 5.94 million credit cards, the lowest since August 2012. At the end of May 2013, it stood at 6.56 million. The value of HDFC Bank credit card transactions through point-of-sale terminals fell from Rs 3,674 crore in May to Rs 3,350 crore in June.

Between April 2011 and March 2013, the bank's credit card base expanded every month. In April 2013, it fell marginally on a month-on-month basis, before rising in May. In June, the base declined 9.5 per cent.

"The current environment is not ideal for unsecured lending. Also, HDFC Bank's credit card base has become large in the last couple of years. So, the bank has probably decided to go slow and refrain from aggressively expanding this business," a banking analyst told Business Standard on condition of anonymity. HDFC Bank did
notcomment for this story. An email to the bank's spokesperson remained unanswered.
"HDFC Bank's model for card acquisition is dependent on tele-marketing calls. In recent times, the Telecom Regulatory Authority of India has become extremely vigilant and warned banks not to make unsolicited calls to numbers in the do-not-disturb registry. This has affected the bank's new card acquisition. Also, attrition numbers are high, as HDFC Bank has a very large base of credit card holders. These factors have contributed towards the month-on-month decline in the bank's credit card portfolio," said a senior executive of a large private sector bank.
Industry analysts and bankers said in the wake of alleged violations in know-your-customer norms, the bank might have been reluctant to offer cards to customers who didn't have banking relationships with HDFC Bank in the past.
However, some banks that had slowed their unsecured lending expanded their credit card base on a month-on-month basis. For instance, ICICI Bank's credit card portfolio increased to 2.95 million at the end of June from 2.89 million a month earlier. During the same period, HSBC's credit card base increased from 5,03,966 to 5,05,158.