The rating was downgraded despite 25 per cent held by stronger partner Indian Hotels, which operates the company's seven properties in India.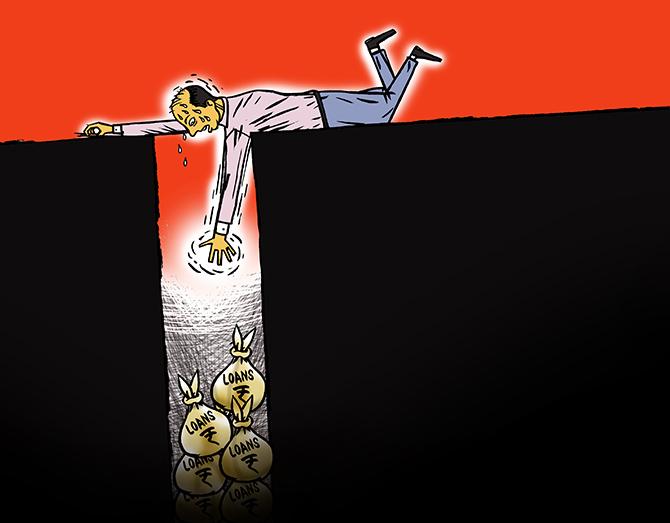 Despite a series of power asset sales by lenders following a payment default, the GVK group faces an uphill task to repay bank loans of several group companies.
Lenders are now worried that TAJGVK Hotels & Resorts, 50 per cent of which is owned by the GVK group, may face an uphill task to repay loans in FY21 due to GVK's deteriorating financial metrics and the coronavirus pandemic.
A downgrade by rating firm, ICRA, in June had made lenders nervous after ICRA said TAJGVK's coverage metrics were also likely to weaken substantially in FY21, given higher debt and weaker accruals.
The rating was downgraded despite 25 per cent held by stronger partner Indian Hotels, which operates the company's seven properties in India.
Of these, four properties are in Hyderabad, and one in Mumbai, Chennai and Chandigarh. The company had a debt of Rs 170.3 crore as of December 31, 2019.
TAJGVK is hit financially, with cash flow crashing down in the June quarter.
"This is clearly a red flag for the lenders," a banker said.
"The cases initiated by the Central Bureau of Investigation (CBI) is another risk factor about the group," the official said.
"We are worried about new projects such as Navi Mumbai airport, which will not take off unless it gets fresh dose of funds from new investors," he added.
With the start of recovery likely to be a few quarters away and contingent upon a cure or a vaccine, ICRA expects the company may post sharp decline in revenues and margins for FY21, despite an extensive cost-saving measures, ICRA said.
In the past three years, the lenders have taken a series of measures to recover their dues from the group, including clearing a proposal made by Deutsche Bank to buy out Goindwal Sahib power loans worth Rs 3,900 crore at a discount of 70 per cent.
The deal is not closed yet and is being litigated by its bondholders in the Bombay high court.
In December last year, Axis Bank moved the National Company Law Tribunal, Hyderabad Bench, against GVK Power to recover dues. The matter is pending.
In 2017, the group sold its stake in Bengaluru airport to Fairfax India Holdings for Rs 3,440 crore in two tranches.
These funds were used to repay debts. At its peak, the group had accumulated debt of Rs 32,000 crore.
In 2019, GVK sold its stake in its airport holdings companies to ADIA, NIIF and PSP of Canada, but the transaction is yet to close because of litigation initiated by its equity partner in Mumbai airport, Bidvest, which wants to exit India by selling its stake.
The ADIA, NIIF and PSP deal is not yet closed.
The group's listed holding firm, GVK Power and Infrastructure, is already listed in the default category by CARE ratings in March.
The group started making huge losses after it took over an Australian coalmine and the prices of coal fell.