Ironically, West Bengal, which has been seeking a postponement of the GST roll-out, has fared better among most other states.
Illustration: Dominic Xavier/Rediff.com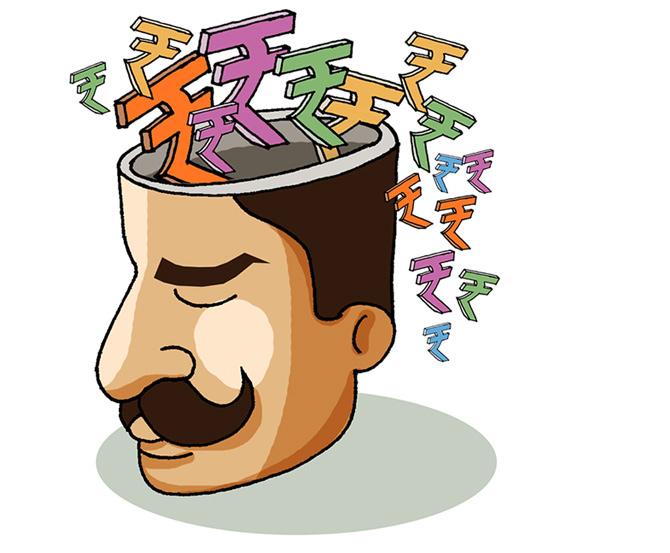 Karnataka seems to have taken the lead in migration to the goods and services tax (GST) regime, with almost all traders moving to the new platform.
There are 5,60,000 traders in Karnataka, and, as of the last week of June, all of them had migrated to the GST platform.
Ironically, West Bengal, which has been seeking a postponement of the GST roll-out, has fared better among most other states; since May, the enrolment has moved up from 89 per cent to 94 per cent.
In contrast, the figure for Gujarat, at the forefront of spearheading the GST, is at 93 per cent; Tamil Nadu at 90 per cent, Chhattisgarh and Telangana at 85 per cent, and Odisha at 73 per cent.
Karnataka's success in getting traders on board is largely due to preparatory work by the government.
"We have done nearly 400 workshops for dealers and companies across the state to educate and provide hands-on training in the IT (information technology) system," said K S Basavaraju, joint commissioner of Karnataka's commercial taxes department and the state nodal officer for the GST Network (GSTN).
The state has also worked with trade organisations.
Even though the enrolment in West Bengal is better than most others, small traders are unprepared.
"We support the GST but are worried about the procedure. No proper time was given to technically unsound traders to adapt to filing tax online," Mahesh Singhania, chairman of the Federation of West Bengal Trade Association said.
West Bengal has around 3,00,000 small traders.
In Odisha, 73 per cent enrolment has happened. For the balance dealers, a three-month window is allowed.
The state government has been hosting outreach and sensitisation programmes jointly with the officials of the Central Board of Excise & Customs.
"The training and outreach programmes will continue for six to 12 months after the GST roll-out," said Saswat Mishra, commissioner of commercial taxes-CCT (Odisha).
Gujarat has, so far, managed 93 per cent migration of its total 5,11,000 manufacturers, dealers, and traders from the existing platform.
According to state government officials, factors like non-cooperation and lack of key documents, such as PAN cards and address proof, have contributed to a slower migration of dealers and traders to GST.
Telangana, where 85 per cent migration has happened, has reopened the window of registrations from June 25 to get on board all those who have been reluctant to enroll themselves and also those who are under the impression that they need not register under the GST, as they do not come under the tax net.
While 172,000 assesses have already been registered under the GST, the authorities believe another 15 per cent of businesses are yet to get into the GST fold.
"Even those who come under the Rs 20-lakh threshold limit will have to register themselves because people will not buy from those who do not have GST registration," J Lakshmi Narayana, joint commissioner (policy) of Telangana commercial tax department said.
In Chhattisgarh, too, the enrolment level is at 85 per cent.
However, the state's commercial tax minister, Amar Agrawal, said that the state was fully prepared to introduce the GST.
He added that 99 per cent of the registered dealers in the state had verified the PAN and Chhattisgarh was the first to do so in the country.
In Tamil Nadu, tax payers have been issued provisional IDs. The tax payers can continue their business for three months using this provisional ID without any hindrance.