"If there is proper debate in parliament, followed by a vote, then even without the Congress' support, we have a chance to pass it," says Union Minister of State for Finance, Jayant Sinha.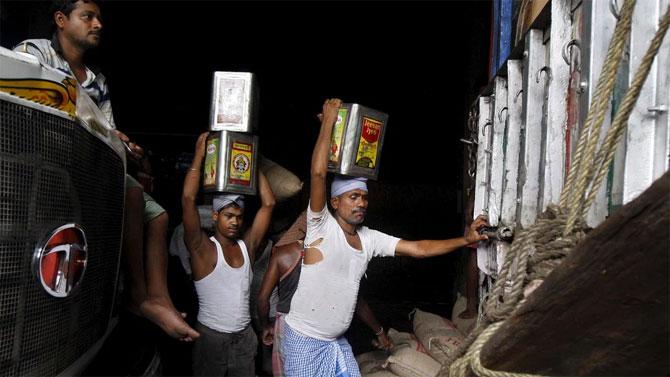 Union Minister of State for Finance Jayant Sinha (bottom, left) said that his government is close to the crucial 160 mark to get the Goods and Services Tax bill passed in the Upper House of parliament, the Rajya Sabha, where it has been stalled for more than six months now.
Speaking at a program 'Assessing the Progress and Promise of Economic Reform in India' organised by Milan Vaishnav, an associate in the South Asia Program at the Carnegie Endowment for International Peace, in a Google Hangout program that was also attended by Sadanad Dhume, a resident fellow at the American Enterprise Institute, Pranjul Bhandari, chief India economist at HSBC, India, Sinha observed that "the GST bill is the 122nd Constitutional Amendment, and not a bill that can be passed through a simple majority, or through a joint session of Parliament. This is a Constitutional Amendment that will require two-thirds majority in the Rajya Sabha.
"Now, our sense is that if it were to come to a discussion and a straight vote, and even if the Congress voted against it, we still might be able to pull off a two-thirds majority. As you know the Congress has about 60-plus seats out of 243 and so a two-thirds majority would be about 160-odd people, to approve it, and I think we are close to those numbers," Sinha told the gathering while replying to a question from Vaishnav.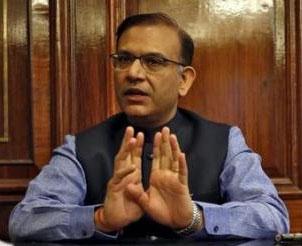 Sinha added that a vote after a meaningful debate can help his government pass the GST bill in the Rajya Sabha.
"We feel that if there is proper debate in parliament followed by a vote, then even without potentially Congress support, we have a chance to pass it."
However, a cautious Sinha added, "Of course, we want to have Congress support, this is a very important bill for India, we want to forge a national consensus, we have achieved that with the state finance ministers, we also want to bring the Congress on board and we were negotiating in good faith with our colleagues from that party. They brought up three conditions for the bill to be acceptable to them and we responded to those three conditions, we explained which ones were feasible and which would be done and the ones which were not in the best interest of the country and I think we, at a substance level, have narrowed the gap between our and their positions.
But unfortunately, whether it is the US Congress, the Westminster in the UK, or even our parliament, substance is very often set aside and we have to deal with raw politics. And as far as raw politics is concerned and the approach that the Congress has taken at this point concerns us greatly because it does appear that GST will come down to the wire and if the Congress blocks it, it will be quite damaging for India if we are unable to pass it."
The passage of GST and its implementation will add 0.5 per cent to 1 per cent, at the minimum, to India's GDP growth, informed Sinha. "We don't know how fast that can happen, what the lag effects are going to be but definitely we think that it will float through relatively quickly and will help us a great deal from the tax revenue perspective."
Interestingly, this is the first time that someone from the government has openly said that they have the numbers and that they could pass the GST even without Congress's support.