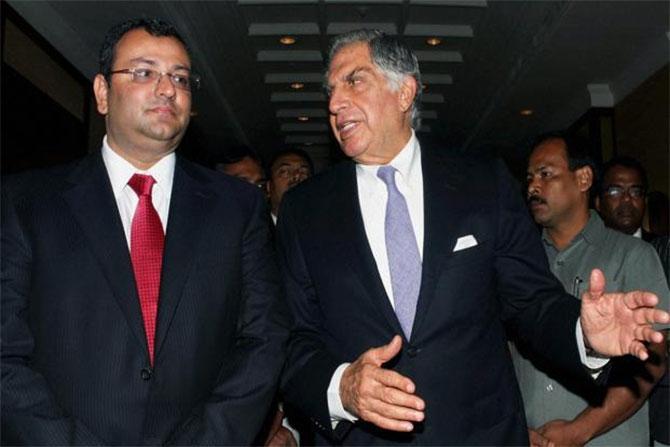 The government is keeping a "close watch" on the developments relating to the Tata-Mistry case, but does not want to "interfere" at present as it was an "internal matter" of a private group, Ministry of State for Corporate Affairs Arjun Ram Meghwal has said.
Meghwal, who is also a minister of state for finance, further said the government has not received any representation from regulatory authorities like Sebi about this issue and would "take note" as and when Sebi asks it to look into the matter in future.
Tata Sons, the main holding company of the over USD 100-billion conglomerate, earlier this week ousted Cyrus Mistry from the position of chairman, while recalling his predecessor Ratan Tata as an interim chairman.
This was followed by Mistry unleashing a scathing attack on the group and Ratan Tata through a letter written to the board of Tata Sons, which hit back a day later and refuted all the allegations. Tatas have also filed caveats in the Supreme Court, Bombay high court and the National Company Law Tribunal to prevent any orders being passed without they being heard on any petition by Mistry.
Speaking to reporters at a function in GIFTCity in Gandhinagar on Friday, Meghwal said, "This is an internal matter of Tata Sons. The issue has also reached the court. Since Tata is a major group, we are keeping a close watch on the developments. However, we don't want to interfere in the matter at present."
He was replying to a query on his ministry's possible steps in probing the allegations made by Mistry against Tata Sons.
In the letter written by Mistry to Tata Sons board members, he allegedly pointed out several lapses in the functioning of the conglomerate as well as on the corporate governance front.
"At present, we have not received any representation from Sebi about this issue. We will take note of the issue as and when Sebi asks us to look into the issue in future," said Meghwal.
He was at Gujarat International Finance Tec-City (GIFTCity) to inaugurate New India Assurance Company Ltd's first insurance office at the GIFT IFSC (International Financial Services Centre).
Image: Cyrus Mistry and Ratan Tata in happier times. Photograph: PTI Photo.