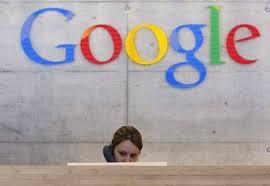 If you misplace your Android phone in the car or leave it somewhere around the house, search engine giant Google can now help locate the smartphone.
Using Google search on a desktop, users need to type in 'Find my phone' and an approximate location of the device will be shown, Google said in a blog post.
"We've all been there -- you've searched under your car seat, tossed around the sofa cushions and you still can't find your phone.
"If you know where your computer is, you can now ask Google to find your Android phone from your desktop," it said.
The users just need to ensure that they have the latest version of the Google App on their registered device.
The Android Device Manager will allow users to ring their device, using which they can locate their device.
The phone will ring for five minutes, once the ring option is chosen.
Users would also have to ensure that the smartphone's location services are on so that Google can locate it.
The feature also allows users to lock and erase data off the device in case of theft or loss of the handset.
However, there are other apps available in the market to track and erase data remotely if required.