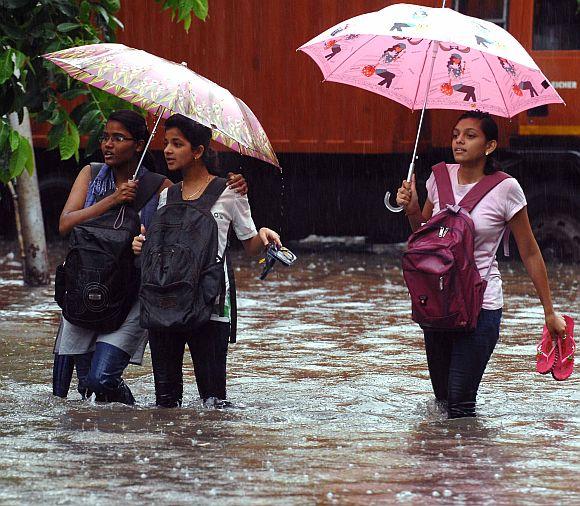 Term plans are often touted to meet an individual's life cover needs. Rightly so: they are simple, come cheap and provide a higher cover.
However, they cover you for a limited period and cannot help manage other financial needs such as providing cash for emergencies, preparing for retirement or leaving behind wealth for the next generation.
Here's where whole-life insurance plans can step in.
Such plans offer a unique combination of death benefit, accumulated survival benefits, guarantees and tax advantages that differentiate them from most other financial products.
One must remember these plans come at a cost, which is higher than a pure term plan with no returns.
But considering the various needs that whole-life plans help meet, it is worth having both kinds of plans to protect yourself and your loved ones across the entire life span.
Here's how these plans can help fulfill different financial needs at various stages of one's life.
Cover for life Whole-life plans, as the name suggests, cover individuals for an entire life span.
This feature differentiates it from other life insurance products that offer insurance cover for a fixed period.
There are situations where a whole-life plan might be more suitable than a term plan.
While term plans are cheap and provide substantial cover early in life, they are designed to provide cover for a limited period.
As a result, they may expire or become costly when you still need life insurance.
Let's take an example to understand this.
Assuming a 25-year-old buys a term plan for 20 years, his insurance cover will end when he turns 45.
With life spans as well as work lives becoming longer, he might have 30 years of life ahead of him of which at least 20 would be productive with a fairly high income.
Although he would have fulfilled his primary financial goals, new goals such as retirement planning may arise, which he will find difficult to fulfill when he is 45.
If he were to plan to secure these, he will find the premium to be high, the medical examinations time-consuming, and will struggle to find a plan that meets his needs.
If the same person would have taken a whole-life plan at the same age, he would have received a lumpsum payment at 45, the age his 20-year premium payment term expires.
This corpus could have been used for his retirement. At the same time, his cover would continue till he turns 100.
Guaranteed coverage, periodic payouts and tax benefit Whole-life plans build survival benefits over time, which increase every year.
These plans also provide lifetime coverage with guaranteed level premiums for a limited premium payment term.
The premium remains constant during the entire premium payment term and the policyholder gets life-long cover.
The policy offers guaranteed sum assured and vested bonuses that the insurance company declares based on its performance.
Whole-life plans from various life insurance companies come with multiple payout features.
Some offer sizeable corpus right after premium payment term and at the end of the policy term.
Some may offer survival benefits every year from the end of the premium paying term till maturity.
Some may help policyholders plan important milestone events, while others may provide additional income during the retirement years.
The choice of a whole-life plan should be made based on the goals one wants to achieve. The tax benefits are available under sections 80C and 10(10D).
Source of cash and credit Financial experts often advise people to keep six to eight months of normal living expenses in liquid assets as a financial safety net in case of illness, disability, job loss or other financial emergencies.
However, with many demands on one's income, it may be difficult to maintain this level of cash reserves and still meet retirement and other long-term savings goals.
With whole-life plans, the lumpsum amount received at the end of the premium payment term can be used as a source of cash.
A whole-life policy can also be a source of credit for other purposes.
At times one may need additional funds to meet major expenses such as college tuition, child's wedding, or business requirements. The lumpsum amount received at the end of the premium payment term or the amount that one receives at fixed intervals can be used to meet these obligations.
Certain goals such as child's education fees can be planned as per the expected payouts or policy design. Avail loan on your policy
The surrender value that a whole-life policy builds over time is much like the increase in value of one's home or any other asset, and it can be a source of funds for emergencies.
In addition, one can borrow against the policy surrender value at any time. A whole-life policy should not be the only source of funds for emergencies.
However, it may be an additional financial reserve during times of need. Using a whole-life policy as a source of funds in certain situations may be a better alternative than borrowing against the value of one's home or from retirement accounts.
Leave a legacy for tomorrow Whole-life policies on both the spouses will provide an additional financial resource that one can depend upon during the latter part of retirement.
If one predeceases the spouse, the policy death benefit will provide additional financial support for the surviving spouse.
The policy on the spouse may then help ensure a minimum bequest to children or grandchildren after the death of the insured.
Whole-life plans are ideal for estate planning - individuals who wish to pass on their estate in an unencumbered manner to their legal heirs - as it helps in the creation of wealth.
---
Jayanta Roy is chief strategy & marketing officer, IDBI Federal Life Insurance