It is one of 42 drug-making factories in India that the FDA has banned in recent years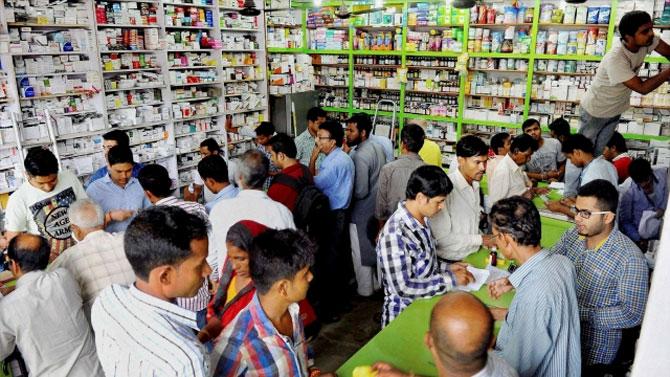 The US Food and Drug Administration (FDA) has warned Indian generic drugmaker Emcure Pharmaceuticals, saying it repeatedly fudged test records at its plant at Hinjwadi, Pune, in another case of a pharmaceutical firm in the country facing such action.
In a letter, the FDA said its staff inspected Emcure's Hinjwadi plant where the company makes injectable drugs, between January 27 and February 4 last year and found "significant violations" of standard manufacturing practices.
The agency had already banned imports from the plant in July, except for some drugs, such as the cancer medicine carmustine, the antipsychotic haloperidol, and the antibiotic amikacin.
It is one of 42 drug-making factories in India that the FDA has banned in recent years as it stepped up inspections of foreign suppliers. The increased scrutiny has hit growth at Indian companies the hardest, as the country supplies nearly 40 percent of the medicines sold in the United Stares.
"We observed multiple examples of incomplete, inaccurate, or falsified laboratory records," the FDA said in the letter dated March 3 addressed to Emcure's Chief Executive Satish Mehta and posted on the US agency's website on Wednesday.
Unlisted Emcure, in which US private equity firm Bain Capital has a stake, declined to comment on the FDA letter.
The drugmaker committed to the FDA in 2014 that it would improve processes at its plant, the FDA said. Yet, in its 2015 inspection the FDA said it found "continuing practices of data falsification and manipulation at your facility, indicating that previous corrections were ineffective".
The fabricated records were of tests that Emcure was required to conduct to ensure proper environmental control was maintained while aseptic filling of drug batches, so that the products wouldn't become contaminated, the FDA said.
A plant employee told FDA inspectors that fabrication of records relating to environmental controls was "routine and due to work pressure", the agency said.
Emcure, which operates eight plants in India, supplies medicines to the United States, Europe, Brazil and Japan.

The company has 15 days to respond to the FDA's letter on the corrective actions it will take on the concerns raised. It was not immediately clear what the consequences are if that deadline is not met.
Photograph: PTI
Image used for representation purpose only.