Such businesses outperform non-family firms by 3% in first six months of CY20, says Credit Suisse report.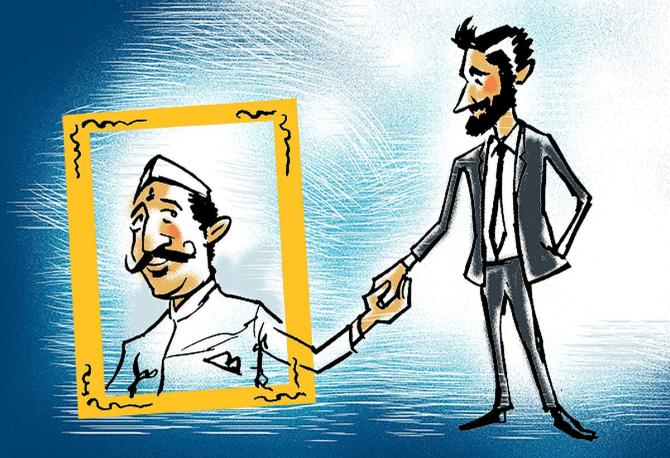 Family-owned companies worldwide may have weathered the Covid-19 pandemic better than non-family-owned firms, owing to their above-average defensive characteristics.
These businesses have outperformed by about 3 per cent relative to non-family-owned companies for the first six months of the year, observed The Family 1000: Post the Pandemic report by Credit Suisse, which surveyed more than 260 companies.
The outperformance was stronger in Europe and Asia Pacific ex-Japan, at 6.2 per cent and 5.1 per cent respectively.
Family-owned companies in Japan outperformed non-family-owned peers by 30.1 per cent during this period.
The universe, includes 111 Indian family-owned companies, with a total market capitalisation of $922.7 billion.
Wipro, Reliance Industries (RIL), Dr Reddys Laboratories, HCL Technologies, Cipla and Divis Laboratories are the six Indian firms that feature prominently in the top-ranked companies in the Asia ex-Japan region.
"Family-owned companies, including those from India in our proprietary database, continue to show signs of outperformance in growth and profitability, as well as resilience to the ongoing Covid-19 pandemic," said Mihir Doshi, managing director and country CEO of Credit Suisse, India.
The survey, however, indicated businesses were unlikely to return to normalcy any time soon.
Only 40 per cent of the 145 family-owned companies expect revenues and profitability to return to pre-Covid levels within 12 months.
Around 60 per cent of the 124 non-family-owned companies and 48 per cent of family-owned companies believe they are "likely" or "very likely" to shift to a more temporary flexible workforce in a post-Covid world.
Family-owned companies have resorted less to furloughing their staff than non-family-owned companies (46 per cent versus 55 per cent).
Support programmes have been set up most often in Asia rather than in Europe or the US.
This may reflect a greater availability of government-sponsored support programmes in these regions, observed the report.
Family-owned companies, on average, tend to have slightly better ESG (environmental, social, and corporate governance) scores than non-family-owned companies.
This overall superior performance, which has strengthened over the past four years, is mostly led by higher environmental and social scores.
While family-owned companies have focused more on social policies since the outbreak of the Covid-19 pandemic, they seem to lag non-family-owned peers on factors, such as human rights and modern slavery-related policies, and have, on average, less diverse management boards.
Family-owned companies in Europe and China appear to have a more gender-diverse structure than those located in India and the US.
The brokerage's long-term analysis suggests that family-owned companies' "alpha credentials" over non-family owned firms remain intact.
Its database of over 1,000 publicly listed family or founder-owned companies has generated an annual average alpha of around 370 basis points since 2006.
Reasons for this include superior revenue growth and cash flow returns.
Revenue growth generated by family-owned companies has been more than 200 basis points higher than that of non-family-owned companies.
These companies also tend to be more profitable.