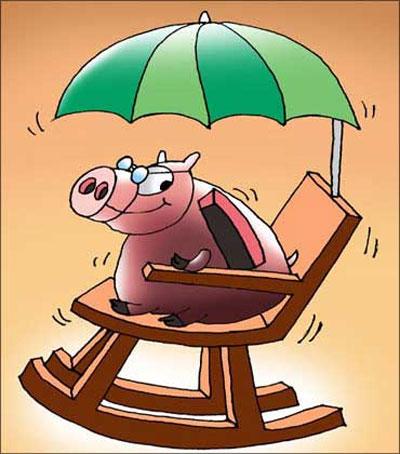 Retirement fund body EPFO on Monday launched online registration facility for employers, a move that will help firms get employers' code within a day.
The registration of employers and issuing of code to identify the firms has been a time consuming process so far, leading to unnecessary delays, taking up to 20-25 days.
The facility was launched here by Labour Minister Narendra Singh Tomar who said the new government is committed to providing better services to stakeholders.
Under the new facility, employers will be provided instructions for filling up the forms and the check list online.
Once the registration is done, the PF (employer) code will be alloted online within a day after verification of Permanent Account Number (PAN) of the firm.
At the press conference, Tomar said: "This online registration of employers will ultimately help in allotting universal account number to subscribers. There are plans to issue UAN to subscribers by October."
UAN will improve the quality of service provided to workers in the organised sector as they would not have to apply for transfer of PF account claims on changing jobs.
It will also help workers in the construction sector who often work at different locations with different contractors.
The Employees' Provident Fund Organisation (EPFO) has envisaged 100 per cent digitisation of it records for moving towards use of electronic mode for all transactions and providing services to firms as well as workers.
On the implementation of the proposals to provide minimum monthly pension entitlement of Rs 1,000 under Employees' Pension Scheme 1995 and enhancing wage ceiling for PF deductions to Rs 15,000 a month from existing Rs 6,500, Tomar said: "The matter is under consideration and it will take at least two weeks to take a decision."
He said there are gaps in the proposals and the labour and the finance ministries are deliberating on them.
Tomar had discussed the two proposals with trade unions on June 24 and assured that the government will take at least two weeks to take a decision.
Please click here for the Complete Coverage of Budget 2014 -15